Bryce Wilner
Designer / Illustrator
Chicago, USA
We've been recently captivated by the illustration work of Chicago based Bryce Wilner. Bryce's work can be found at the crossroads between stunning illustration and smart graphic design, in fact it's the way he mixes both that makes his works so enticing. Combining the influences of his upbringing in the 80s/90s and modern day digital culture, Bryce is able to bring simple concepts to life with the use of stunning colors and rough edges to convey a sense of constant movement.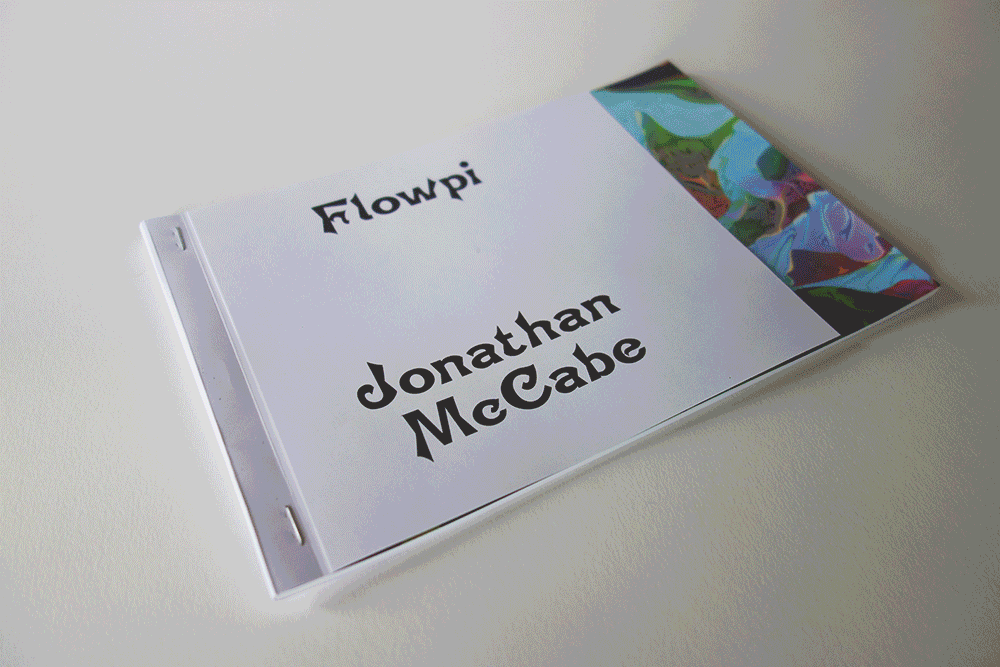 CF: when did you first start illustrating? how do you feel your work has evolved during the years?
My first memories of "illustrating" are ones wherein I'm at age four or five and copying X-Men cards (I still remember my two favorite illustrators from those days: Boris Vallejo and Julie Bell). I've been drawing pretty regularly throughout my entire life, but I never really considered myself an illustrator until I started attending design school at the University of South Carolina.
It took me a little while to distinguish between graphic design and illustration, and, while the two can certainly complement one another, I think it's important to note that they exist as very separate entities. During the last three or four years, my work has gradually moved from paper to screen. I still keep sketchbooks and draw by hand all the time, but I have much greater interest in what can be done on a computer screen. I have great respect for images that are unabashedly digital.
CF: your work has a very distinct approach to bright colors and the use of light, where do you normally draw your influence from?
I think a fondness for bright colors can be traced back to the clothes I wore, the cartoons I watched, and the tapes I heard throughout my youth in the late 80s and early 90s. I felt a strong connection to the radio R&B and pop of the era, and the images that accompanied those sounds were often rendered in these really wonderful pinks, greens, and turquoises.
Like everyone else, I now spend my days meandering through the blogosphere and return with ideas of varying quality. I don't quite have a fixed source from which I regularly pull inspiration, but the guys at But Does It Float have done a great deal to refine my digital tastes in the past couple of years. Clicking through that blog, I'm met with the same feeling I get when I walk through the stacks at the public library. That said, I consider libraries (the content they carry as well as their general concept) to be a huge presence in my life.
"My first memories of illustrating are ones where I'm four or five years old and copying X-Men cards"
CF: cubism elements are ever-present in your works, how do you achieve a balance between the influence of cubism from the past and your own personal signature?
I get loads of comments likening my work to cubism and Italian futurism, but it's not an association I initially set out to trigger. Figures in my drawings have their features cut into planes and defined ridges, which was initially a product of my interest in modulating the human body. I can see the similarities and I understand why that connection gets made, but I hope the impression is not one that is totally derivative.
CF: if you could soundtrack your work, what would you choose?
My brother works for this amazing, Chicago-based electronic music journal called Little White Earbuds. He keeps me up to my ears in techno, house, and bass music. I like to think my tastes are relatively broad, but I am really interested in what a lot of those people are doing right now. More and more often, my aesthetic tastes are leaning toward the ethereal and the sensual. I hear a lot of that when I hear dance music.
I'm not one to rattle off lists of artists whose works I've absorbed in hopes of validating myself, but I will say that I'll work for John Roberts, Floating Points, and Gas for absolutely free.
"I get loads of comments likening my work to cubism and Italian futurism, but it's not an association I initially set out to trigger"
CF: what is your favorite thing about living in Chicago?
Chicago has a rich design and art history in which its citizens take a lot of pride. The design community is enthusiastic, supportive, and ambitious. I've only lived here for about a year, and I've had some really kind people reach out to me. I take comfort in the fact that I already recognize a good amount of the faces I see when I'm out at cultural events. I feel like I still have a great deal to gain from the area.
CF: which projects are you currently working on? what can we expect from yourself in the future?
In the future, I'd like to take on more editorial illustration jobs. Most of my images are self-initiated. I'm interested in seeing what others might brief me to do. I'm doing a couple of record sleeves for some friends, but those projects aren't very far along at the moment. I've about reached the halfway point with a new book that I'm writing and illustrating. It's currently untitled; I should have it finished by this winter. Books are always really engaging because by the time I've finished them I feel like the idea with which I began has completely changed. I don't know for sure where this one's going, but you might place it in the neighborhood of science-fiction.