As they always say, it's better late than never. We've finally managed to put together our collective round up of our favorite records of the previous year. In it there are albums that span the variety of genres and styles we like to listen to, so that's to say there's a bit of everything really. From bass heavy incursions from the likes of DJ Rashad and Logos to more laid back affairs from Dean Blunt and Inc. There's also a fair bit of left of center electronica, a fantastic folk album by Iñigo Ugarteburu, of course some hip hop, and even an afro-caribbean affair from the multi-cultural Family Atlantica. Read our reviews below, assembled by a few members of the CF family, and click on the album covers to stream on spotify or youtube. Here's to another year of brilliant music!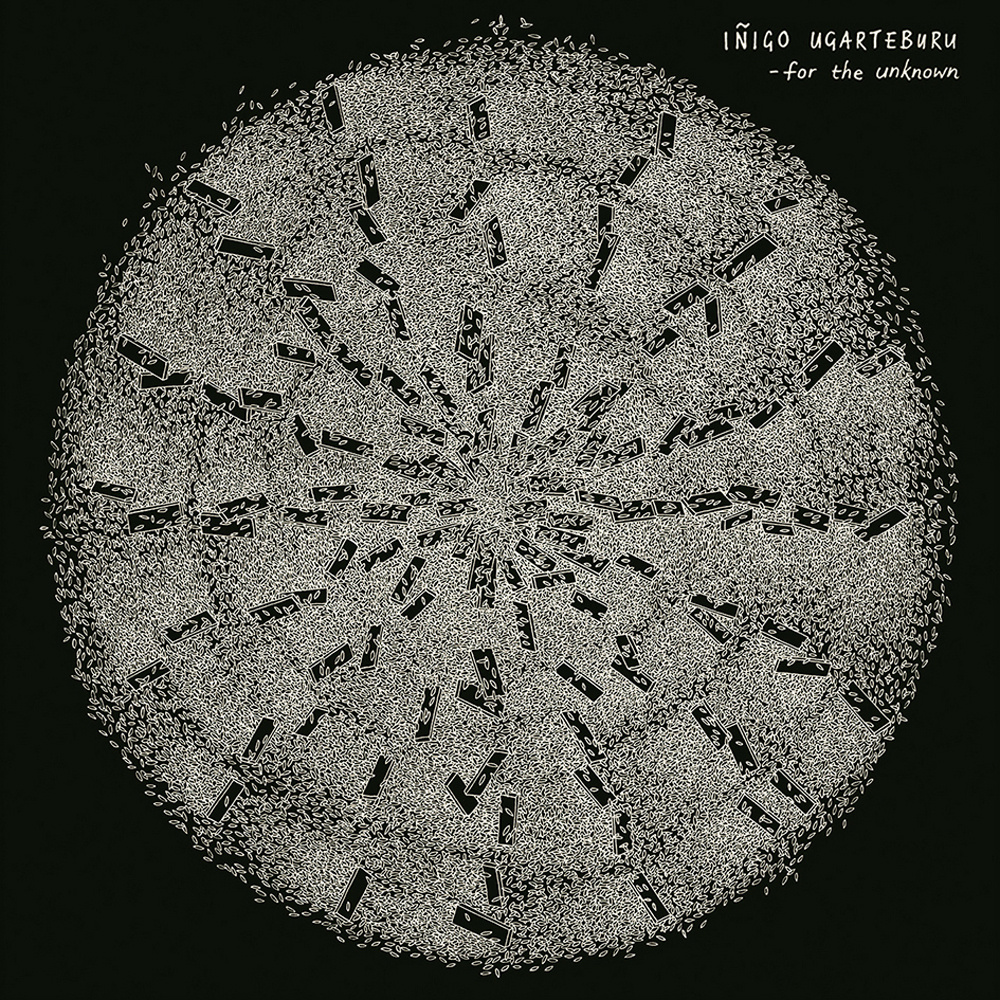 Iñigo Ugarteburu – For The Unknown
Sounds like: Score music for an unwritten film.
Why we like it: A hypnotic guitar-and-voice driven sound that has characterized both of Iñigo's releases, full of dark arpeggiated harmonies and minor scale melodies that create atmospheres reminiscent of film scores. Once again the former member of Cafe Teatro has created a very personal and introspective record that is perfect for times of meditation and solitude. For The Unknown also features the able hands of legendary, Chicago-based, engineer Todd A. Carter and the collaboration of some amazing performers from the Chicago jazz scene and his hometown of Zarautz. We also love the illustrated cover, designed by Craig Stewart and screen-printed by recent colectivo futurist House of Traps.
Favorite cuts: Miradas / Tomodachi
Sounds like: Unearthly chamber pop.
Why we like it: Strange and unexpectedly undistorted music from one half of terminated "musical pranksters", Hype WIlliams. In place of the distorted, fuzzy and sometimes bass-heavy music the duo became renown for, Blunt has compiled a set of melancholy ballads, built on strings arrangements, horns, loose guitar and harp solos and vocals from Joanne Robertson, ex-HW partner Inga Copeland, and Blunt himself. Music to get lost in here, well into the year ahead at least.
Favorite cuts: Flaxen / All Dogs Go to Heaven / Papi
Sounds like: Dark and gloomy beats that should be sampled by any forward thinking rapper in the near future.
Why we like it: Eerie, seemingly simple, yet powerful music from Merseyside's Matthew Barnes. An official debut album that doesn't disappoint one bit. For a one man band, Engravings packs a lot of different instruments, all of which Barnes fits perfectly to create heavy atmospheres for a perfectly cinematic effect. These are beats that are simply waiting for someone with talent to spit rhymes over.
Favorite Cuts: Ljoss / An Hour / Gathering
Sounds like: Understated slow jam R&B for the internet age.
Why we like it: There's been a lot of great R&B of late, and alongside Frank Ocean, Jeremih and The Internet, inc. has been one of the genres most interesting new practitioners. Seasoned session musicians for major label artists and the likes of Nite Jewel, they have the songs and the chops to match their sonic slickness. Don't call it alt-R&B, this was the best R&B album this year, period.
Favorite cuts:  the place / black wings / desert rose (war prayer)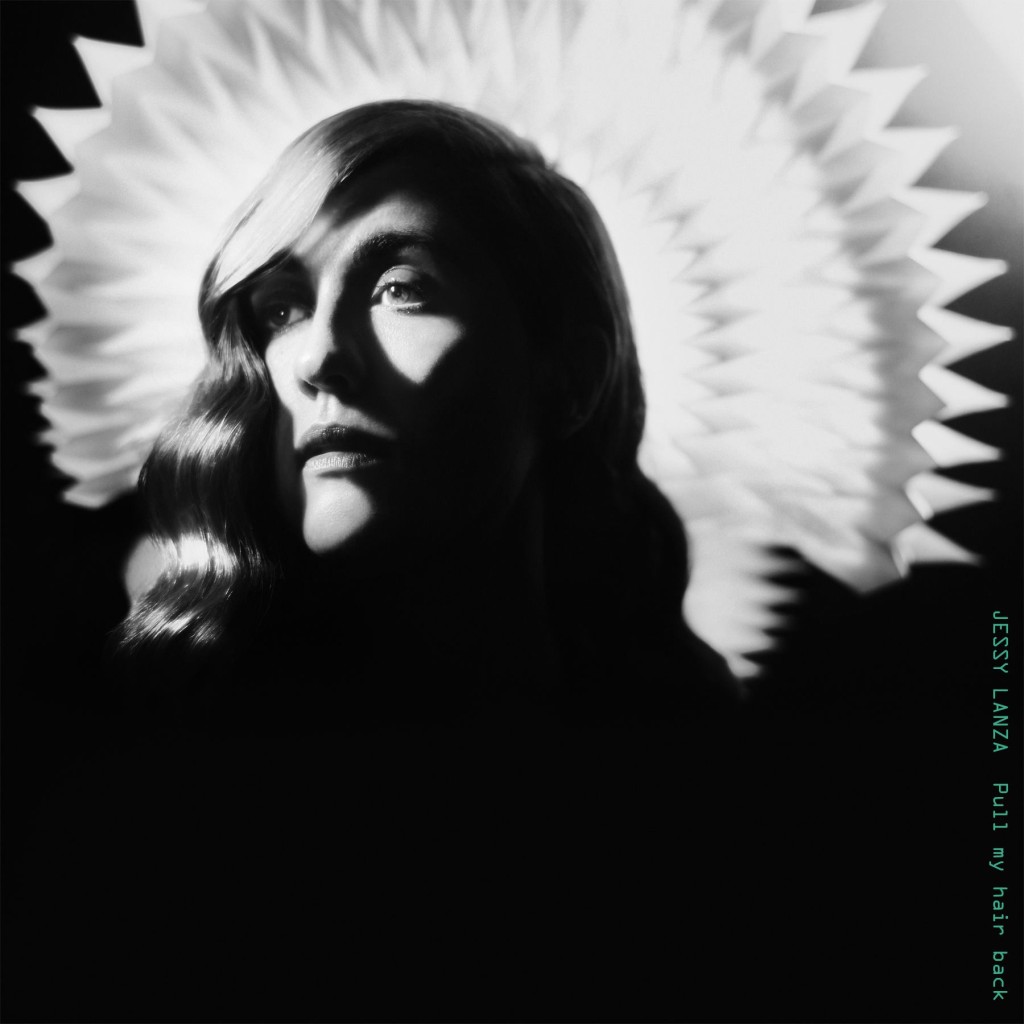 Jessy Lanza – Pull My Hair Back
Sounds like:  Stripped to basics R&B with electronic flavours.
Why we like it: Jessy Lanza's debut is worth of mention for the innovative approach she's taking with her sounds. The album is co-produced by the Canadian singer/producer together with Junior Boys' Jeremy Greenspan, but it goes a slight step beyond Greenspan's traditional work as it offers a nice blend of electronic pop and R&B. A stripped-down version of R&B, to be frank, but with steamy vocals nonetheless- as in the album's title track or the falsettos of 575821. Together with Kelela, this is probably paving the way for where a different kind of R&B could get to in 2014, while getting hipsters busy on dancefloors across the world.
Favourite cuts: Keep Moving / Kathy Lee / Pull My Hair Back

Mount Kimbie – Cold Spring Fault Less Youth
Sounds like: Heady, beat-driven electronic music with a distinct London flavour.
Why we like it: 2013 happened to be a great year for the London-based duo, dropping their explosive second release titled 'Cold Spring Fault Less Youth' on Warp Records. According to the band, the album happened to be a failed attempt to imitate other sounds, a result of coming from a predefined mindset that consequently took their sound through a completely different path and reinforced their own sonic identity. Same as previous releases, the album's still keeps their signature sound of beat-driven electronic sounds that's been awkwardly labeled as post-dubstep. Quite surprisingly, the band took a more vocal approach on this album, featuring its members Kai Campos and Dominic Maker on numbers like 'Home Recording' and 'Blood and Form' as well as featuring a special appearance from King Krule on 'You Took Your Time' and 'Meter, Pale, Tone'. Not to mention that the visual identity of the release has been created by a recent favorite of ours, Leif Podhajsky, who designed both the album cover and directed the video for 'Made to Stray'.
Favorite cuts: Home Recording / You Took Your Time (feat. King Krule) / Made To Stray
Sounds Like: Futuristic pop for the soul.
Why We Like It: What's not to like about a guy who has co-produced albums with Prefuse 73 and Juliana Berwick? Roberto C. Lange makes great use of his soft, laid back voice as an added layer to the electronic beats and melodies which pulsate on the 10 cuts that make up this album. Invisible Life manages to put a few smiles on your face as you dig in, with infectious melodies on tracks such as 'Dance Ghost' and 'Junes'. Closing things out is the beautiful 'Catch That Pain' with drum machine patterns that could easily be mistaken by an Aphex Twin production. We certainly have Helado Negro as one of the producers to keep an ear out for in the near future.
Favorite Cuts: Lentamente / U Heard / Catch That Pain

King Krule – 6 Feet Beneath the Moon
Sounds like: The spirit of Billy Bragg and Mark E reincarnated in a scrawny 19 year old from South London who's setting shit on fire.
Why we like it: Top to bottom, this album more than lived up to our expectations. Having only heard a couple of EPs and the two Mount Kimbie features, we didn't really know what to expect from Archy Marshall's debut full lenght; but from its opening bars, 6 Feet Beneath The Moon, was one of the most rewarding listens all year thanks to its originality, the varied amount of music styles, and ultimately mr. Krule's astonishingly deep voice.
Favorite cuts: Easy Easy / A Lizard State / The Krockadile

Justin Timberlake – 20/20 Experience
Sounds like: The mid point where classic soul from the 40s meets contemporary pop.
Why we like it: After a 7-year musical hiatus Justin Timberlake impresses with the release of the 20/20 Experience, his third studio production (once again in collaboration with Timbaland) after the massive success of FutureSex/LoveSounds in 2006. The album has proven to be quite different from his previous releases, mainly due to a blend of a broad range of styles and its long, drawn out compositions. The Cirque Du Soleil and Bunny Sigler (hey we've heard that sample before) sampling 'Don't Hold The Wall' is a clear example of the prowess of the JT and Timbaland combination, something that truly makes this album stand out from any other pop contemporaries. Elsewhere, 'That Girl' resembles the sounds of full soul vocal ensembles, but again with a twist of a contemporary R&B sound. 'Strawberry Bubblegum' and 'Tunnel Vision' put the icing on the cake as far as we're concerned, making this the best mainstream release of the year.
Favorite Cuts: Don't Hold the Wall / Strawberry Bubblegum / Tunnel Vision
Sounds like: Our favourite soulful hip hop beat tape this year.
Why we like it: Washington, DC born rapper/producer Oddisee has always been a good beatmaker (and MC) in our books. The Beauty In All is simply another showing of just how deep, soulful and addictive his beats can be. From beginning to end, this album has beats to lift any bad mood. Could you ask for more? Well it came with a free & digital, rap-focused album, Tangible Dream, that bumped too.
Favorite cuts: After Thoughts / Fork in the Road / Fievre
Sounds like: A throwback to the East Coast golden boom-bap years.
Why we like it: Joey Bada$$' second mixtape is nothing but a solid piece of boom-bap, full of stylistic reminiscences to the East Coast hip hop of the mid-90s. Over fat beats, hypnotic loops and deep basslines, the Flatbush MC spits rhymes with an agile flow and more than enough swag: the tape is guaranteed to make your head nod along to it. The vibe shifts easily from dark territory into wordplay, with members of the Pro Era crew accompanying Joey on several posse cuts. The beats are provided by Pro Era producers, with additional tracks from Premier, DOOM and the Alchemist stealing the show too. You could be forgiven for thinking that you're two decades back, at the time of Enta da Stage orIllmatic, but it's actually contemporary hip hop at its best. The template of quality beats and a young, talented MC from NYC dropping science still works its magic.
Favorite cuts: Hilary Swank / Amethyst Rockstar/ Unorthodox
Sounds like: A new voice emerging from the depths.
Why we like it: Always good to hear new and young voices stepping up to the forefront of hip-hop with a true underground take on things. Earl swiftly and effortlessly navigates thru grim subjects, such as his fatherless upbringing, drug chronicles, and everyday struggles. All accompanied by some of the best beats we heard all year; sampling artists from the likes of David Axelrod, Can, The Delfonics, or Lennie Hibbert. What's not to like?
Favorite cuts: Chum / Centurion / Knight
Sounds like: Rashad's finest and most accessible work to date.
Why we like it: Chicago's Rashad has been on form for a while now, but on Double Cup, he roped in a few (largely local) friends and produced his best ever full length. Heavy on the soul, Rashad opens up the footwork template to take in a few jungle and trap touches, with samples from hip hop, soul, R&B, Tupac-as-Bishop and classic Chi town house. Like the best footwork, these uptempo numbers, even the bangers, carry a certain melancholy, whether it's the vocal sampling or the dominance of blue notes, Double Cup manages to pull at the heart strings, as much as make our toes tap. If you're not familiar with the hypnotic attraction of Chicago's frenetic footwork, we doubt there are many better places to start.
Favorite cuts: Feelin / I Don't Give a Fuck / Leavin / I'm Too Hi
Sounds like: Those raves the thirty-year-olds bang on about (in your dreams).
Why we like it: Better known for his house and techno, of late, Paul Woodford has recorded a sizeable collection of jungle, hardcore and pirate radio influenced tracks, under the alias 'Special Request', that mix easily at current house and techno tempos. Soul Music collects many of these into a double LP/CD collection of exhilarating music that picks up the baton from the likes of the classic Reinforced label whilst coming at a time when interest in jungle and so on couldn't be higher and we've just about had enough of everyone making tech house. To top it off, there are some essential remixes from the likes  Anthony Naples, Kassem Mosse & Mix Mup, Anthony Shakir, Lee Gamble and Heiroglyphic Being (on the CD and digital versions that is).
Favorite cuts: Undead / Mindwash / Ride VIP
Sounds like: Genetically modified bass music for the near future.
Why we like it: Logos' first album is a sonic journey where the recent past of UK bass music – be it grime or jungle – is dissected, studied and re-imagined. Just like genetically modified crops are grown in laboratory combining different varieties that are already known, the album sounds like the future of certain kinds of dance music.  The tracks feature some of the samples and palettes that made those UK bass genres special in their days, but it reinvents them in a way that surprises the listener, with a meticulous approach. In tracks like "Surface Area" synths and ambient textures give ground to the noise of broken glasses, creating a rhythm of its own.  At times all you hear among the quiet sound-scape is a kick drum and then nothing pulsates for a split second. This makes you focus better on the quality of the music, which also bangs when it's necessary, as you can hear in 'Alien Shapes' and 'Wut It Do'.
Favorite cuts: Swarming (feat. Rabit) / Alien Shapes (feat. Dusk & Blackdown) / Atlanta 96 (Limitless Mix)

Oneohtrix Point Never – R Plus Seven
Sounds like: The soundtrack for a documentary on natural history [shot in a decade's time on a smartphone]
Why we like it: Daniel Lopatin's new album was one of electronic music's highlights of the past year. Compared to previous releases, this one feels more accessible to listeners who aren't familiar with his brand of ambient music. It's an appropriate match for Warp's roster precisely for its accessibility. At its best, this album has moments of pure genius, but it's never hard to understand. Within tracks like 'Inside World' or 'Chrome Country' you're fed bits and pieces that lead to different moods and references, from new age-y synths to strings. It's an example of how the album works like a cut and paste of a myriad of sonic elements, which are similar to pixels forming a digital picture. The grainy image beneath is a photoshopped sunset.
Favorite cuts: Boring Angel / Still Life / Problem Areas
Sounds like: A non-compromising electronic album made for a chaotic future.
Why we like it: Kicking off at a motoring pace with 'Rannoch Dawn', The Inheritors is perhaps James Holden's least accessible release to date, but we've got no doubt it's his most interesting material so far. Thinking less about the dancefloor and more about creating esoteric soundscapes with spiraling synthesizers and rough textures, the album shows a mature producer, who having always operated at the fringes of conventional electronic music is able to set himself further apart from an ever-expanding field of mediocrity.
Favorite cuts: ||: A Circle Inside A Circle Inside :|| / Gone Feral / The Inheritors
Sounds like: Another noteworthy chapter in the long history of House and Techno instigators from Detroit.
Why we like it: This is a no nonsense approach to the classic sound of the motor city from one of the newest torchbearers of the classic motor city sound. The whole album is an exercise in raw drum machine workouts constructed with the sole purpose of tearing up any dancefloor in the world, that is if the speakers surrounding such dancefloor aren't obliterated by the rough sounds concocted by Hall. An essential addition to every discerning DJs record bag.
Favorite cuts: Crushed / Flemmenup / Measure2Measure

Vakula – You've Never Been to Konotop (Selected Works 2009-2012)
Sounds like: Soulful electronic music coming from the most unexpected place.
Why we like it: Vakula is one of those rare producers that in a short span of time has attained a "purchase on sight" reputation among House and Techno lovers worldwide. This album on the ever-excellent Firecracker Recordings is without a doubt another testament to the quality music composed by the Konotop, Ukraine based producer. More a collection of unreleased productions than an actual album, You've Never Been to Konotop manages to captivate from start to finish, with its more subdued and trippy cuts such as set opener 'Jazz Mutants' setting the table for the more dancefloor orientated bangers. Also, what's not to love about the beautifully screen-printed artwork by House of Traps?
Favorite cuts: Jazz Mutants / Sleepy Vision / You've Never Been to Konotop

Family Atlantica – Family Atlantica
Sounds like: Afro-caribbean ritualistic and spiritual music.
Why we like it: The album consists of an explosion of Venezuelan autochthonous music, mainly in the genres of Tambor and Calipso from the North-Central (Barlovento) and Eastern (Callao, Guayana) regions; areas that have been influenced mainly by Afro-Caribbean sounds brought by African slaves and used as part of their rituals. Complex and powerful drum rhythms populate every song, contrasted by the mystical voice of Luzmira Zerpa, a Venezuelan poet and musician who also plays the 'Cuatro', a typical 4-string guitar. The ensemble is completed by an array of amazing musicians; namely Legendary producer, arranger and multi-instrumentalist Jack Yglesias, known for his work with The Heliocentrics and Quantic; and percussionist and arranger Kwame 'Natural Power' Crentsil. Other collaborators include Ethiopian legend Mulatu Astatke, Senegalese gnawa master Nuru Kane, and Yoruba Andaro, a Cuban music and dance collective. This is a truly spiritual journey!
Favorite cuts: Cumbacutiri / El Apamate / Tamunangue Blues