Atlantico Festival
Music & Film
Bologna, IT
We're delighted to share an interview with one of the founders of the great looking Atlantico Festival in Bologna. This year in it's debut edition, the music and film festival is a two day celebration of the art and cultures of Africa and its many diasporas. There will be live music by London's jazz troupe Ezra Collective and Mali & Burkina Faso's Kalifa Kone Ensemble, as well as DJ sets by Biga and Dig This Way Records. Together with viewings of Theresa Traoré Dahlberg's Ouaga Girls and two more films with accompanying Q&A's and talks. We feel independent initiatives such as this one are rare to come by and we strongly suggest you check them out and support them in any way possible.
CF: What is Atlantico Festival?
Approximately one year and six months ago I was asked to "invent" on paper a cultural project for a university examination! Since the beginning, the goal was to create something that would be possible to realise outside the "academic" duty. Consequently, I presented it to Cristian Adamo, one of the minds behind Original Cultures, Katia Golovko, researcher of mixed migration and African cinema connoisseur and subsequently to TPO, a community and cultural centre that I thought would be the perfect venue for the festival. Everybody was enthusiastic about it and that's how Atlantico came into being.
The festival's aim is to explore African and Afrodiasporic cultures mainly through music and movies. Aside from the knowledge I built over the years as a record collector and DJ, humanities student and music journalist, I must say that I have also been inspired by the eclectic jazz scene in London when I was imagining Atlantico: last year I had the opportunity to attend the Emma-Jean Thackray's "Ethio Jazz Songbook" concert at Church of Sound and it was magnificent! Props to TRC!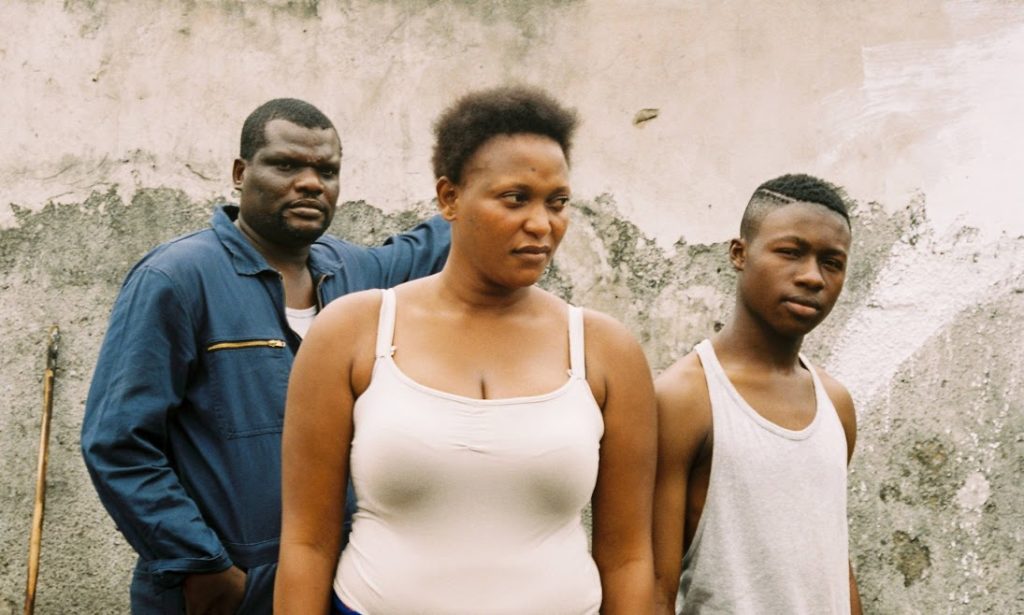 CF: Tell us about the programme for the 1st edition of the festival
The programme covers two intense days.
Saturday 22nd will start with the projection of "Rage", a coming-of-age movie set in South London by Newton Aduaka, who afterwards will participate in a roundtable with Daniela Ricci, who teaches African and black diasporas film studies at Paris 3 University, and Justin Randolph Thompson, visual artist and founder of Black History Month Florence. Later, journalist Claudio Sessa and Senegalese percussionist Dudù Kouate, who has recently joined the Art Ensemble of Chicago, will present the Italian edition of "Message to Our Folks: The Art Ensemble of Chicago" by Paul Steinbeck.
Don Karate (Stefano Tamborrino, Pasquale Mirra, Francesco Ponticelli) an electronic-meets-hip-hop jazz trio will open the night, followed by the syncretic sound of Fawda, whose members are Moroccan guembri player and singer Reda Zine, Fabrizio Puglisi (piano, percussions, vocals), Danilo Mineo (percussions), Martino Bisson aka Brothermartino (synths+MPC). Biga and Dig This Way Records will wrap up the day with two amazing DJ sets.
Sunday 23rd will be a bit smoother, as we will have two movie projections to begin: Félicité by Alain Gomis and a wonderful documentary called Ouaga Girls by Theresa Traore Dahlberg. Later on, Italian tastemaker Andrea Mi will be blending sounds and beats before the concerts. The amazing 6-piece Kalifa Kone Ensemble lead by Malian multi-instrumentalist Kalifa Kone and Burkinabe singer Kadi Coulibaly will play before our international guests straight from London, Ezra Collective.
CF: Why is the mixture of music and film an important aspect of Atlantico?
I think they work as two complementary languages: music can be very straightforward in evoking how cultures and identities are shaped through encounters, conflicts, isolation, assimilation, harmony or violence over the course of history, while films focus on specific stories and can arouse interest for particular aspects and topics in a more analytical way. There is still space for metaphor, analogy and so forth in cinema too, but its discourse is based on narration, which is much less immediate than music in my opinion.
CF: Why do you feel it's important to organize a festival like this one in this day and age?
There are three levels of importance.
First of all, Atlantico is for the city of Bologna: we have involved local musicians because we want them to have the recognition they deserve by a larger public. We are also trying to work as a network to put together experiences and interests that are already there, acting as a sounding board, while seeking to connect with new enthusiasts.
Secondly, it is important to take a stance against the current political discourse in Italy, where xenophobia, racism, hate speech toward minorities is legitimated by the newly-settled populist government. Atlantico wants to represent a sort of antidote to the superficial narratives involving people of African or Afro-descendant origin.
Thirdly, we try to deconstruct and overcome the paternalistic approach that usually relegate to a passive position subjects belonging to minority ethnic groups, not only when speaking of social issues, but also in terms cultural representation. This objective is probably the most difficult to achieve.
CF: If you could describe the mood or vibe you're aiming for at the festival with 3 records what would you choose?
Three is too difficult. Today I would choose:
Milton Nascimento and Lô Borges – Clube da Esquina
Amadou Balaké – Bar Konon Mousso Bar
CF: If you could assemble a dream programme with artists past or present what would it be?
Well, Atlantico would become a 365-day festival, so I'll stick to 4 artists/bands and 2 DJs/producers!
I would pick Lee Morgan with the same formation as the one on "Live at the Lighthouse", Bembeya Jazz National, Konono N°1 and Son Palenque! To spin records, I would say Rich Medina and Batida!
CF: Where do you see the festival going after its first edition?
It's difficult to say! We are currently working with no sponsors and we have not received any public funds this year. For this reason, we have opened a crowdfunding campaign where we offer tickets, t-shirts and tote bags.
Obviously we hope to continue our adventure next year and maybe try to organize smaller events in between.