Tokyo Jazz Joints
Photography Book
Tokyo, JP
We're truly happy to kick off the year with this wonderful project and forthcoming book by Philip Arneill and James Catchpole documenting Japan's vanishing world of jazz 'kissa' coffee shops and bars. The duo kicked off their website, Tokyo Jazz Joints, 5+ years ago after bonding over their shared love for these "often hidden, insular worlds where time ceases to exist". Late in 2022 they launched a kickstarter to help with the production of a photo book and we were delighted to hear they succeeded in getting the funding to make it a reality later this year. To celebrate, we reached out to learn more about their story and future plans.

All images ©Philip Arneill/Tokyo Jazz Joints 2023
CF: How and why did Tokyo Jazz Joints come about?
PA: A lot of my photographic work has been, and continues to be, about diminishing cultures. As a long-term resident of Japan, jazz fan and photographer, I had the idea to try and document the unique spaces of jazz kissa in late 2013, and approached James in late 2014 with the idea as I was familiar with his encyclopaedic website (tokyojazzsite.com) that listed music bars in and around Tokyo. We knew each other through different acquaintances and club events and after eventually visiting our first joint on March 27th, 2015; one place soon became ten, then twenty, then fifty and the rest is history… We have now been to over 160 places as part of the Tokyo Jazz Joints project, produced nearly 50 podcast episodes, and become very good friends, despite how annoying James can be…
CF: In your mind, what makes these places so special?
JC: The combination of vast and varied jazz record collections, rustic & homey decor (we always say that many Japanese jazz joints are an extension of the owner's home, and sometimes they are literally the 1st floor of their home!) and the warm, enriching vibe of listening to music then chatting with like-minded fans makes these joints so special. Many rare jazz albums can now be heard online, and you can make your own audio-system in your house if you like, but the communal aspect of the Japanese jazz world can't be replicated.
PA: The atmosphere of the jazz kissa can't really ever be replicated, and although my photos are an attempt to capture even a little of their incredible ambience and their important contribution to jazz culture, they only truly exist in Japan, forged over decades by the unequalled dedication, passion and determination of their owners and customers.
CF: You've photographed hundreds of jazz bars since the project started, if you could share a single experience that has stuck with you what would it be?
PA: It is really hard to pin down one experience from so many. All of the places I've photographed have been shot exactly as they were found – nothing was ever staged, and I didn't use flash or tripods. At times it's been quite challenging as many are small, dark and extremely difficult to move around in freely. With this in mind I often think of Java, opened in Kobe in 1956. The reason there is only one interior image on the website is that the two elderly ladies who run the joint would only let me photograph the sound system once, and even insisted on checking my camera before I left in case there were any other shots they hadn't approved! This is the exception to the rule though, as almost all of the owners have been so welcoming, and more than happy for me to photograph as James and I chat away to them over a drink (or two…)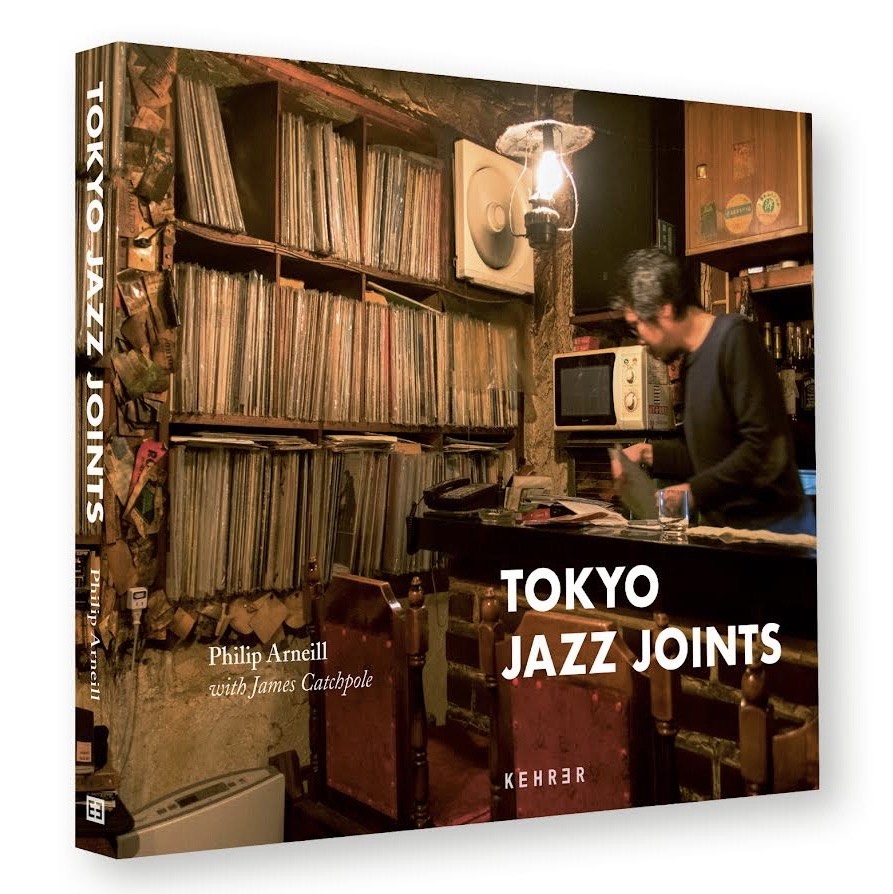 CF: You recently launched a Kickstarter to fund the production of a photobook, how has the reception been so far? What can you tell us about the book?
JC: Incredible! We've had contributions from supporters worldwide, at a pace that has far exceeded our expectations. It's so cool to see how many people appreciate what we have always thought was a pretty niche project.
PA: Not long after we met our 100% funding goal we did a short Instagram live to thank all the supporters of the Kickstarter campaign so far – you can still find it on our IG feed – and it will give some sense of just how blown away we've been by the love and support that people have shown right around the world in order to bring the photo book to reality.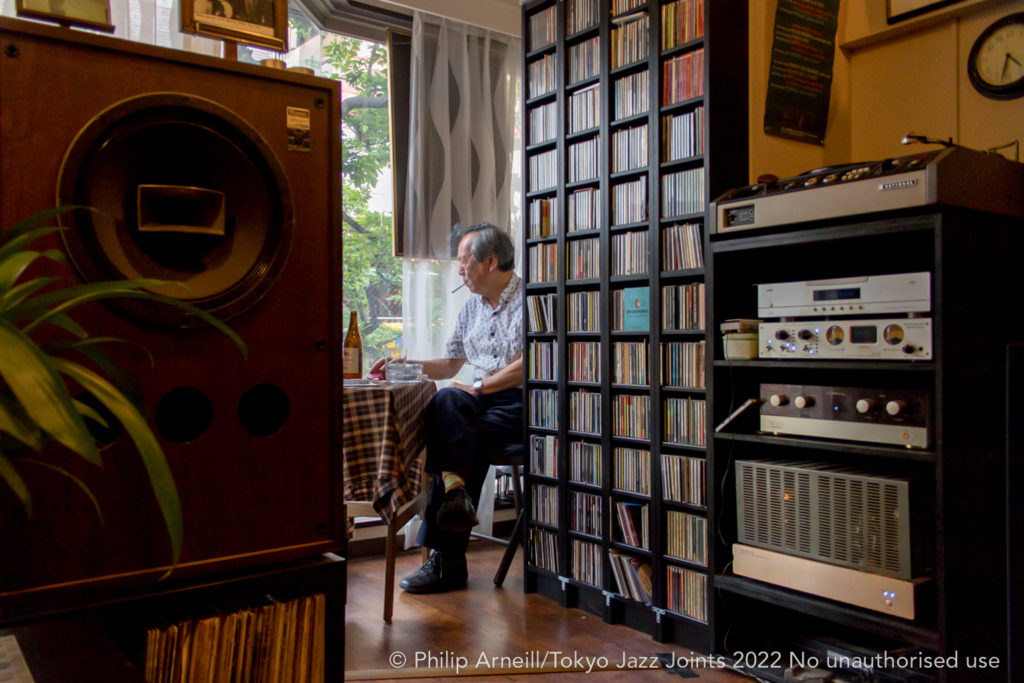 CF: Whilst hi-fi bars or kissaten are slowly dwindling in Japan, there seems to be an uptick in the US and Europe. Have you had the chance to visit any of them and do you have any favourites?
JC: Not yet, but on my list when I am travelling again soon! During our project we've communicated with a couple of these places and even become good friends with a few owners.
PA: I tend to see this trend as part of the wider backlash against digital media, and the surprising rebirth of cassettes, the wide scale revival of vinyl, and interest in audio equipment are all part of this in my opinion. People want something tangible again. I've already talked about the difficulty in replicating a jazz kissa outside Japan – probably not advisable anyway – but it's so wonderful to see how many places are taking their inspiration from the Japanese jazz kissa model. One of the finest examples of this truly dedicated jazz listening space is undoubtedly the wonderful Rhinoçéros in Berlin. I've been lucky to exhibit a selection of images there back in 2019, and more recently was able to bring its owner, Bénédict Berna, over as a guest selector for the Tokyo Jazz Joints-inspired listening events that I've been doing at Rattlebag in Belfast.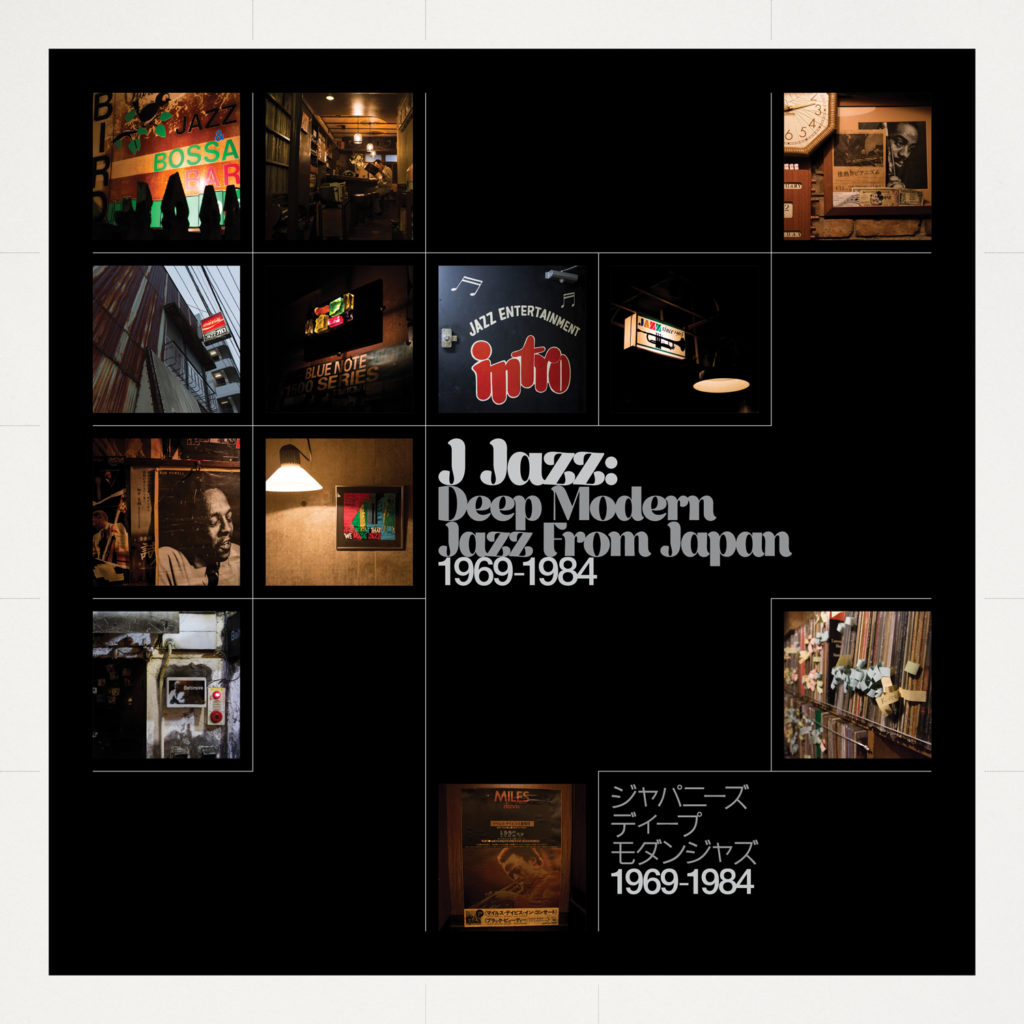 CF: If you could choose a handful of records to soundtrack your upcoming book what would you choose?
JC:
Art Blakey & The Jazz Messengers – 'Free For All'
Baby Face Willette – 'Face To Face'
Mal Waldron – 'Up Popped The Devil'
PA:
Clifford Brown – 'More Study in Brown'
Charles Mingus – 'Pithecanthropus Erectus'
Wayne Shorter – 'Speak No Evil'
BBE Records – 'J-Jazz Vol: Deep Modern Jazz from Japan 1969–84'
CF: Is the book the perfect culmination for the project or do you have anything else in mind for the future?
PA: The book is merely a culmination of this stage of the project, but as we've mentioned many times on the podcast, there are lots more joints to visit and photograph in the coming years. Producing the book is a dream come true, but was never the end goal of the project, so it's just another chapter to celebrate as far as we're concerned! 2023 will definitely bring several book launch events in different countries and hopefully accompanying photo exhibitions. If anyone is interested in hosting these or coordinating with us to make these happen, we'd love to hear from them. I am hoping to visit Japan at least once in 2023 to catch-up again in person with James and continue photographing. Also, expect more podcast episodes to drop for sure.