Tribe Records
An Emanative Selection
Detroit, USA
In Detroit, 1972, a trombonist by the name of Phil Ranelin and a Reed player called Wendell Harrison founded a band, record label, production company and publishing house, all named Tribe. Ranelin, Harrison and the Tribe pursued an avant garde strain of jazz, that swung with emotion and soul, carrying a message of black awareness, strongly influenced by the political climate of the time, just a few years since the Detroit riots had taken place.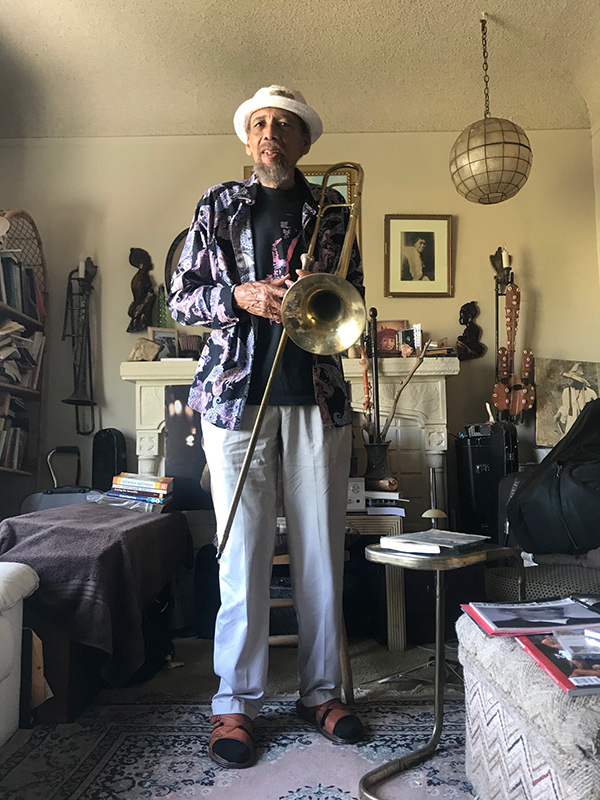 One of just a handful of pioneering independent, artist-run labels, over the course of five years the label released the music of its founders, and cohorts such as Marcus Belgrave, Harold McKinney, Ron Brooks, Charles Moor and Doug Hammond, many of them now much sought after classics. What made these recordings so timeless was their very special combination of jazz, soul, experimentation, groove and of course, the message from the tribe.
This August 1, London is extremely lucky to receive the presence of legendary trombonist Phil Ranelin, leading a new incarnation, or renaissance, of his legendary Tribe band, performing live at Camden's Jazz Cafe, supported by local artist, musician, producer and DJ, Nick Woodmansey, aka Emanative, providing a special DJ set that will no doubt be influenced by legacy of Ranelin's famed record label, Tribe Records. Ticket purchases offer the option to make a donation to the Steve Reid Foundation that provides support for upcoming musicians. Joining Ranelin on the night, as his Tribe Renaissance, will be:
Phil Ranelin – Trombone
Ben Hadwen – Saxophone
Robert Mitchell – Piano
Neville Malcolm – Upright Bass
Rod Youngs – Drums
Apart from revisiting some classic cuts from the Tribe, It'll be a chance to hear and buy the brand new triple vinyl box set on WideHive Records – "Phil Ranelin Collected 2003-2019". Emanative has also recorded a new version of Ranelin's classic "Vibes From The Tribe", featuring Ranelin himself on trombone and vocals, soon to be released on 7" vinyl, with all proceeds going to the Steve Reid Foundation. You can listen and pre-order on the link below.
Ahead of next week's show, we asked Nick to share some of his favourite Tribe records, with a few words on each:
Phil Ranelin – Vibes From The Tribe
My all time favourite Tribe recording. So unbelievably happy to have had this opportunity to record a brand new version with Phil and the Emanative band.
Wendell Harrison – Farewell To The Welfare
This one is my go to Tribe cut to play in a DJ set. Soon to be having it's first reissue on its original format, forthcoming on East London's Clap City Records.
Phil Ranelin – Sounds From The Village
Ranelin in full funky force!
Mixed Bag – La Margarita
Such a beautiful latin funk masterpiece.
Marcus Belgrave – Space Odyssey
All time Emanative favourite!
Doug Hammond & David Durrah – Wake Up Brothers
Deep and heavy vocal vibes.
David Durrah – Kai
Amazing, considering it was for a b-side of a 45.
Phil Ranelin & Wendell Harrison – What We Need
A spiritual beauty from both label co-founders and the rest of the Tribe.
David Durrah – Space pt. 2
Experimental vibes.