Vaan Tsao
Illustrator
London, UK
Our next feature introduces the psychedelic and abstract works of London based illustrator Vaan Tsao. We initially discovered her work at the UAL degree show in summer 2014, where her otherworldly and eerie illustrations caught our attention. As interested in theory as in the practice of art, Vaan's work is full of hidden references tied to philosophy and the idea of timelessness. Read on below to find out what makes this talented young artist tick and visit her website to see more of her amazing work.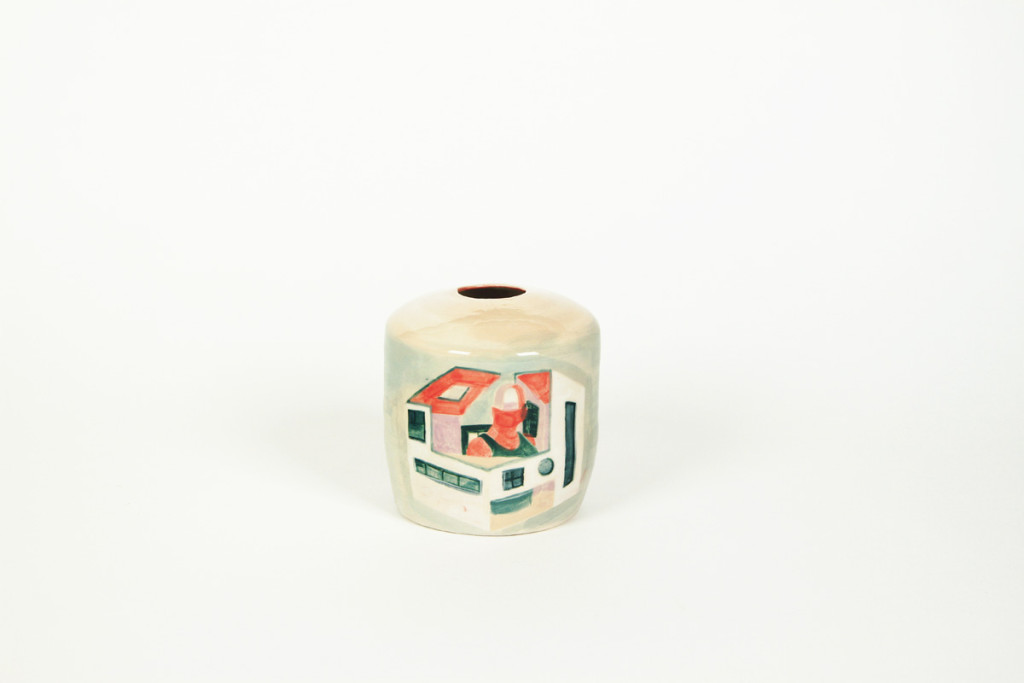 CF: What is your background in art & illustration? Was there a moment growing up when you realized that's what you wanted to focus on?
I probably started to cultivate my insight in artistic artifacts when I was first exposed to animation and I immediately knew this is what I wanted to do for the rest of my life. I fell in love with the power and delicacy of art and illustration. It is such a memorable possession that encourages me to envisage my cogency of art and theory. I derived my background from an enchantment for futurism and cubism, whilst employing a diverse practice inspired by an intuitive approach to artifacts.
To me, the anticipation of creativity bridges my proficiency and passion. I like to portray characters who are important to me, which helps to reincarnate his or her spirit and sentiment, whereby they would eternally exist on a platform. I'm particularly obsessed with the moment when people witness the representation of their appearances. I think that is the moment I want to maintain for the rest of my life.
"I constantly attempt to find a perfect story that encompasses certain philosophical principles and liberated content"
CF: Which artists or art forms are you inspired by?
Shintaro Kago, a conceptual Japanese comic artist. I prefer to call him an artist, rather than an illustrator since he is an inventor with wisdom. And David Hockney's landscape paintings which connect harmony of color with dimensional perspective, highlighting his discipline in composite images. To me, they are both relatively inspired by futurism.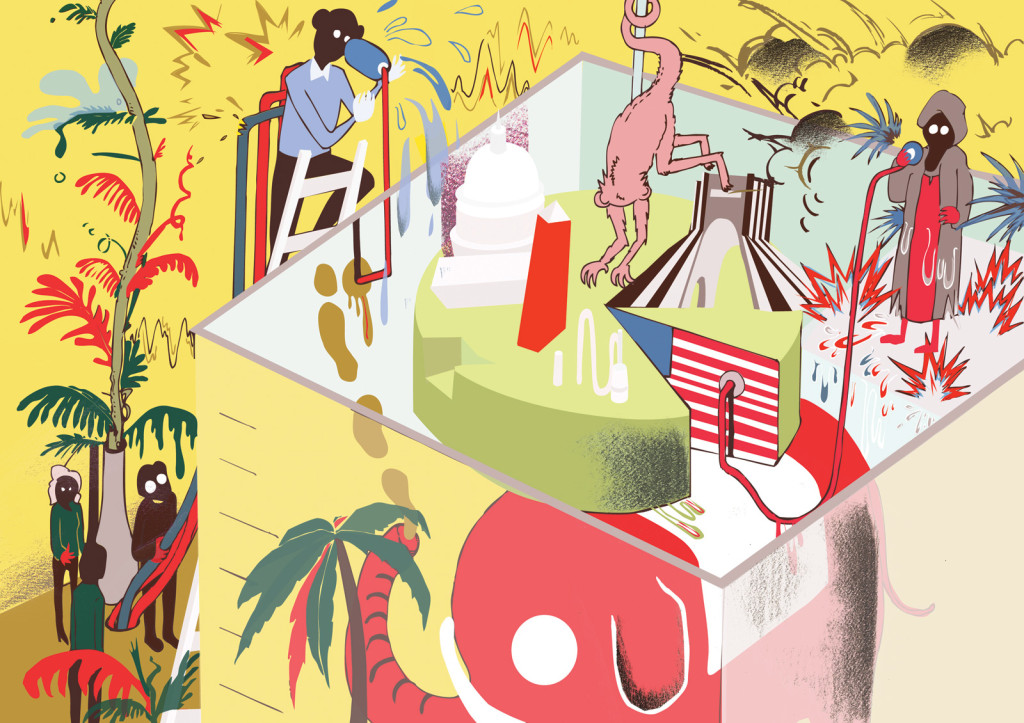 CF: Your illustrations are very abstract. However they seem to follow a script or a story. Do you usually look for interesting stories to interpret with your art or do you attempt to make your style of illustration fit with any given story?
I constantly attempt to find a perfect story that encompasses certain philosophical principles and liberated content. For example, Peter Brooke's essays illustrate the definition of vulgar popularity and sophistication. Or reading Roland Barthes' books and his conceptualization of wrestling and boxing an how they represent logical prophesies. Continuously, when I draw back to elusive fictions and scripts, it seems aspirational of me to penetrate their frame and gist whereby a story can always be ideally reformulated. With this integrated thesis, consequently the storyboard will jump out of what has been expected without allowing emphasis and focus to disappear.
CF: If you could choose a soundtrack for your work, what would you choose?
I would pick The Hollies, especially their most remarkable albums in the 1970s in which their lyrics describe the greatness of being in love and the contradiction of promise and the present.
"I started to cultivate my insight in artistic artifacts when I was first exposed to animation"
CF: What is your favourite thing about living in London?
Discovering recessive and special pubs across districts. I find the way London constitutes cultural identity and heritage is compelling. That is why I prefer to live in the heart of what used to be the empire on which the sun never set.
CF: Are there any projects you are currently working on that you could share with us? Or is there a dream project you wish to make a reality down the line?
I was recently appointed as a visual media director, creating promotional footage and anniversary films for the We Create International, conducted by a Hong Kong media communication company that systematically connects art with industries. I really appreciate becoming the project director and getting to know the interviewees and coordinators, especially as a freelancer, as it is necessary to broaden my team work skills and reinforce my visual capability.
There is one project I'm looking forward to completing which conveys the balance between common sense and fascination. It will be a conceptual film representing elitism, shot in a single frame. However this is still in the process of being created.