Tribute SF is the brainchild of video & media producer Jared Frazer. As a resident of San Francisco, Jared has been dedicating short films to brands, craftsmen, and creatives that inspire him due to their uniqueness and for having an immense passion for what they do. While most of his projects have so far focused on brands based in the city where he lives; Jared is definitely not shy when it comes to wandering out to other locales in search of documenting outstanding experiences.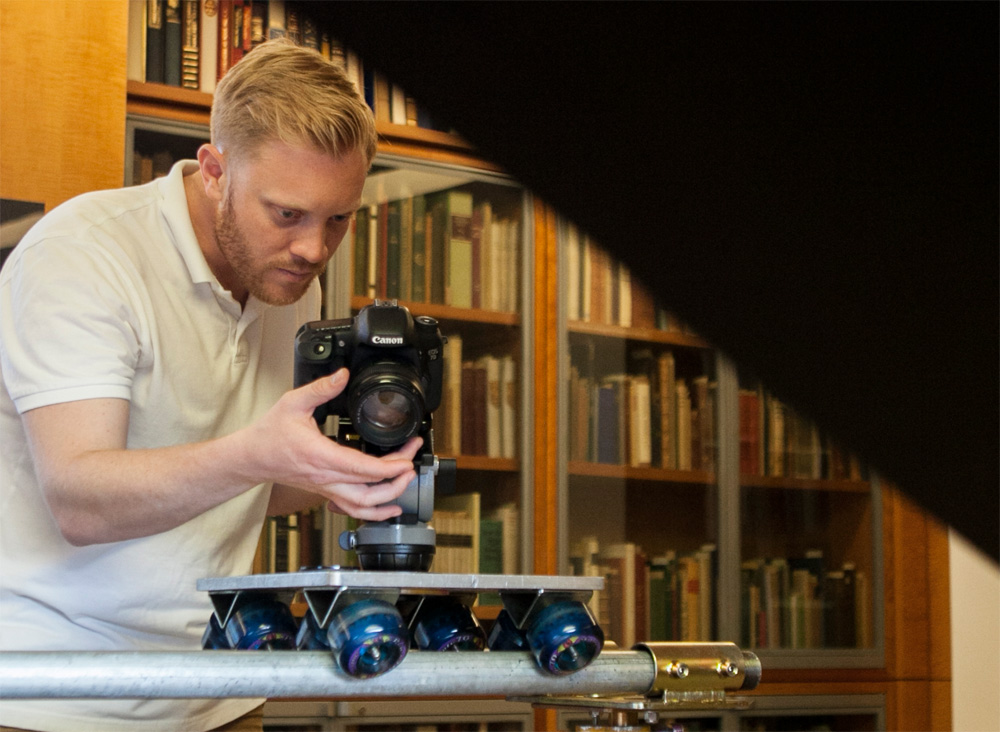 CF: what can you tell us about your background and how Tribute SF was born?
I went through a heartbreak in SF, and had to move out of the city. Coming back felt like a sad and foreign idea. But after some convincing, I came back up and my friends took me under their wings and helped me look at this city like a tourist, which is a very romantic thing. While editing the video I kept thinking of other films to create, and stories I wanted to hear. Originally it was to be named Thank You SF, mainly because all my stories were literally to say thank you to institutions whose business practice taught me something and that I loved. After asking over 25 people if they'd like a free video documenting their creative process, and being denied, my friend at Avedano's agreed. And now we are where we are.
CF: in terms of your style of documenting and filming your tributes, where do you get your inspiration from? is there anyone that you look up to when it comes to film?
I had a wonderful grandfather who knew how to hold a group, enraptured in a story. He was a math teacher, and a gardener; he taught me the art of pondering, patience, and practice. That is where my inquiring curiosity to learn new processes emerged. Aesthetically, I've always been drawn to French cinema. There is a truth in its erratic nature that soothes my mind and takes control. In terms of film idols, I love those whose aesthetic pleasure is multi-disciplinarian. 'Royal Tenenbaums', 'Fifth Element', 'Talented Mr. Ripley', 'Le Parfume', and of course 'Amelie'. All of these have so many elements in symphony with one another, that they move beyond film, and into an entire experience.
"my grandfather taught me the art of pondering, patience, and practice. That's where my inquiring curiosity to learn new processes emerged"
CF: so far you've done one project outside of SF, which was the the film for Tenue de Nimes in Amsterdam, how did that one come about? are there any plans to do other "travel edition" tributes in the future?
I was at Tenue de Nîmes to shoot a piece for the Tellason film. While I was interviewing Menno, it was clear that he was a craftsman, in the art of retail. His passion led him to create, along with his business partners, an eco-system of denim appreciation. I was inspired to spend the whole day capturing as much footage of this store, that was clearly curated by pure genuine passion for denim, as I could. I couldn't not make the video. Travel editions are being re-thought. I feel that the "travel" connotation somehow detracts from the valuable purpose of knowledge sharing. Being in Amsterdam opened my eyes to a broader perspective of an emerging craftsmen and apprentice culture. But more directly, yes, there certainly will be future Tribute(esque) videos, with a more global perspective.
CF: if you could soundtrack your work, what would you choose?
One of my favorite parts of the filmmaking process! If I could soundtrack with any music right now, I would choose anything by Youth Lagoon, I love the song "Running" by Gil-Scot Heron & Jamie xx, or do a Manhattan tribute/homage to Woody Allen with Leonard Bernstein's "Rhapsody in Blue", "Lighten Up" Beastie Boys; "Dark Stuff" – Yann Tiersen; Danger Mouse & Daniele Luppi "Her Hollow Ways" "Morning Fog"… the whole ROME album; and dream of someday working with Mark Mothersbaugh (of Devo fame).
"you never have to go far in San Francisco to find someone willing to share their passion"
CF: what is your favorite thing about living in San Francisco?
The city possesses a very open spirit. New ideas are celebrated, and community is held in high regards. My main drive for this series has always been paying tribute to, sharing of passion and knowledge, and you never have to go far in SF to find someone eagerly willing to share their passion.
CF: are you currently working on any projects that you could share with us? if you could choose one dream tribute what would it be?
I am currently working on a film for the San Francisco Public Library's Historical Center. The Historical Center has an incredibly deep catalogue of mixed media which paints a beautifully robust picture of SF And on a recent trip to Amsterdam, I met with a member of the creative duo Guest & White. We shared a great deal of ideas. One of them being a possible collaboration to highlight a global perspective of craftsmen. It will be a challenge to complete, but has incredible potential right now. My dream Tribute is an ongoing series that would cover global cities, with the goal of sharing culture and ideas to bridge the differences between us as a worldwide community. SF is merely the beginning.