Our second Futurist feature showcases the works of industrial designer Christian Vivanco. This 26 year old Mexican-born artist, now residing in Barcelona, has been a rising figure in the functionality-based design of daily objects. Taking a humorous approach towards designing his pieces, Christian was featured in 2009's Wallpaper magazine graduate directory. He co-founded The Emotion Lab studio after finishing his masters at the Elisava school in Barcelona and has since moved back to his hometown of San Luis Potosí where he continues to create beautiful objects for everyday use.
CF: Your interpretation of design and overall style infuses a "humor-in-design" aesthetic in your creations? Does this have something to do with your childhood or is it something you picked up on as an adult?
Actually it's strange for me; it's not the first time that someone refers to my work as "humor-in-design", and I never try to do it purposely in that way. What usually happens is that design in general can be the most boring thing on earth, and I only try to propose something more enthusiastic, positive, and lighter; the same attributes that I search for in people. Since I was a child, yes. I always liked that.
CF: How did The Emotion Lab collaboration come about? How different is it to work on your own as opposed to having interactions with different people to finalize a piece?
The Emotion Lab, well, all of us met doing a Design Master in Barcelona, and after that was done I was trying to find another channel to express something else, something different; as you say, that I just couldn't do with personal work. I invited Tom, Marta and Yago to give it a shot, and see what happens. All of us have different profiles and goals and we believe that makes us better as a group.
At the beginning the idea was to propose only experimental ideas, really crazy ones, but in the end we realized that we could do that and something else. Obviously, the process is different, we could spend months in choosing the right color for the logo and at the same time create a new design in one week. It's insane, and we love it.
"DESIGN IN GENERAL CAN BE THE MOST BORING THING ON EARTH, AND I ONLY TRY TO PROPOSE SOMETHING MORE ENTHUSIASTIC, POSITIVE, AND LIGHTER…"
CF: How important has the 2009 Wallpaper graduate directory feature been for you personally and for your work's exposure?
Wallpaper opened a lot of doors for me; I had been knocking on doors for a year already, but the directory helped me get much more attention from the media.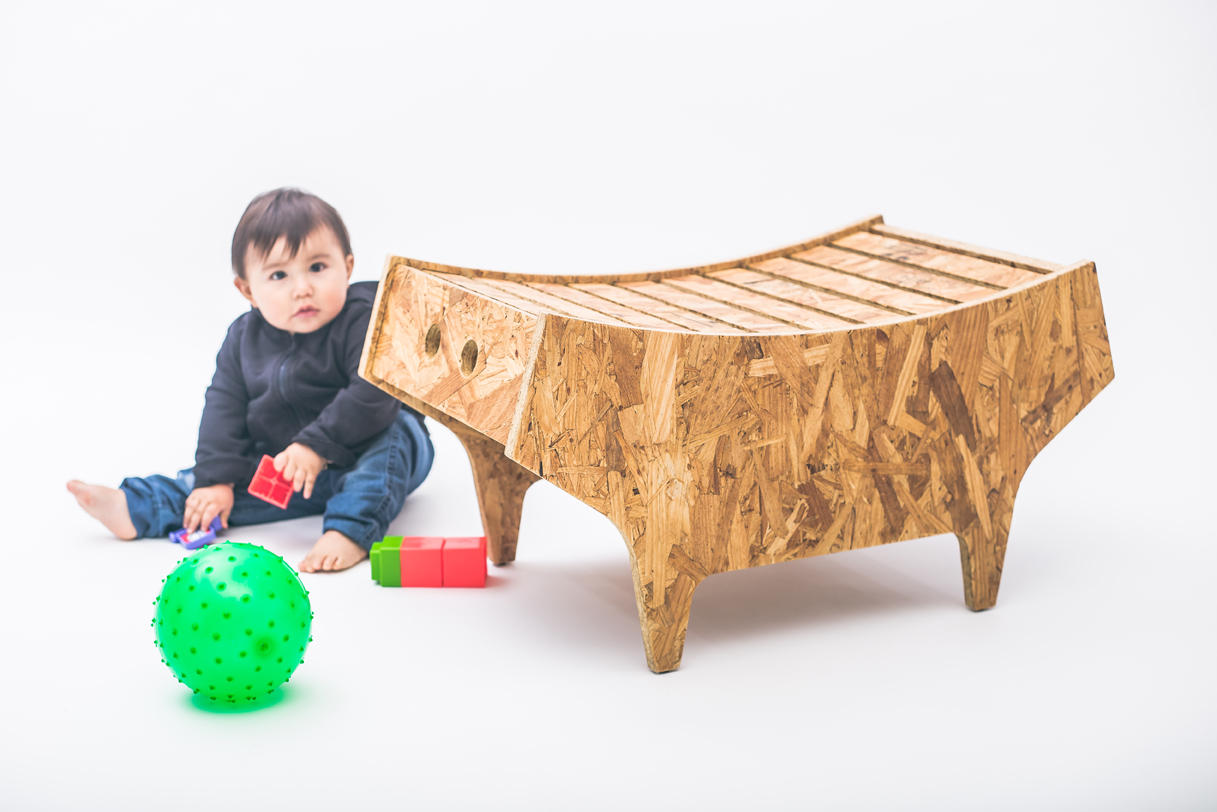 CF: If you could soundtrack your work, what would you choose?
Hmmm… well, I could say that there's some feeling of Bon Iver, Mumford & Sons, Toro y Moi, Nortec Collective, I.M.S., The Smiths, etc… I never thought about that before.
CF: What is your favorite thing about Barcelona?
Actually Barcelona is for me a short film about all my favorites cities in Mexico; Guanajuato, San Luis Potosí, Xalapa, Playa del Carmen, Holbox. All in one, almost.
CF: Tell us about your future plans, what kind of projects and collaborations can we expect from you? Are there plans for any of your pieces going into production?
There's 2 lamps already on the market: Mute & Lighthouse, both by LuzDifusion; there's two others with Almerich, ready to be presented, hoping it happens next month. I'm also starting conversations with some Italian and English companies for new projects for this winter. At the same time The Emotion Lab is doing great, we want to become more established; we have already over 8 projects on the list for different brands, we just need time to do them! ah, and also, we want to have one Moonwatch each!