Alex Figueira
Music With Soul / Barracão Sound
Amsterdam, NL via Venezuela
We are honoured to share a special selection of down-low gems from the southern hemisphere, curated and mixed by multi-instrumentalist, bandleader, producer, studio engineer, collector, label owner, cover artist and DJ, Alex Figueira. The man behind Conjunto Papa Upa, Fumaça Preta and 45s label, Music With Soul, sometimes even called 'the hardest working man in tropical music'. He also kindly answered a few questions one afternoon about his mix and his collecting obsession, and even supplied us with some unique artwork!
CF: how did this mix come together?
I have always been crazy for those kind of records that get labelled as "deep" in the record diggin' circuit so I definitely took advantage of the fact that dancefloors are prohibited at the moment and picked up tunes that I think are special for other reasons rather than being a Dance banger. They all have enough melancholy, longing and that mixture of sadness and happiness that is so common amongst the southern hemisphere. The tempo is slow and I specifically focussed on that. Some tunes I even pitched down tremendously. A reflection of the times we're facing right now.
CF: how did you start collecting records?
I started when I was 14. My mother couldn't afford a CD player so I would satisfy my voracious music appetite with tapes, specialized radio programs (that I would record to tape) and vinyl, which was basically the most uncool thing on earth back in the late 90's in Caracas, Venezuela. But it was cheap as fuck. For the price of a new CD I could buy at least 15 second hand records. I had a small job where I had to deliver freshly washed table cloth to restaurants that were located in the area where all the sellers were (Av Fuerzas Armadas). So I would inevitably spend the little money I'd make right away. I tried to hide the records on the way home so my friends around the house would not bust my balls for "buying old junk". You know, any 14 year old's worst nightmare.
I finally got a Discman when I turned 16 and even though I was very happy I could finally keep up with the technology of the times, I kept buying vinyl, merely because it was cheaper.
CF: How do you get into DJing then?
I started in Lisbon, where I went to university. I was particularly crazy about old Jamaican and Black American music and not a lot of people were playing it. So I started doing it on any scruffy bar, gig, squat or basically any place where they would allow me to offer this alternative.
It wasn't glamorous, but I managed to convert quite a few people to the cause. It was the time of NU-metal back then. God how I hated that shit, you could not possibly imagine. There was literally nobody in my university I could talk to about music.
CF: What impact did record collecting and DJing have on you making music?
I first fell in love with music and in that process of devoting myself to it I found the need to pick up an instrument and cross the line from the consumer to the producer, because I felt like I had to give back and participate as well. Probably because I come from the last generation that had to go through extraordinary lengths to get access to music beyond what was on the radio, I learned from an early age how to appreciate and digest the endless supply of amazing music that is out there waiting for us.
Everything I do with my own music is directly related to the never ending process of self-education and keeping the flame of curiosity alive. It's a journey with no destination where everything keeps changing as I move forward. There is no comfort zone. I know many musicians who don't explore or try to expand their musical boundaries because they feel it's not worth it or "the best music has already been made" and they've already heard it. And I think that's sad. It's the era of full-on proud passivity, where laziness is a virtue.
CF: What were you listening to when you formed Fumaça Preta?
Fumaça came at a point of deep inflection in my life. I had been in Amsterdam for about 6 or 7 years and had not managed to put a band together. I found it very hard to penetrate the local musicians' circuit. I didn't have any music studies like most people did and my taste was too far from what was around. I also had a full time office job for my first few years here, which didn't leave much time for anything but it did provide me, for the first time in my life, with a substantial amount of money every month that granted me access to more records than I could handle. I guess I entered a cycle where the depressing surrounding of my office life was igniting my record consumption habit further and vice-versa.
Back then it was the time of the specialized music blogs and through some incredible blogs I started learning about the endless depths of Brazilian music. I would use every window of free time at the job. My favorite blog was called Brazilian Nuggets. That's where I first heard records that truly changed the game for me. You know that feeling when you find a record that just seems like it was tailor made for you at that particular point of your life? Like, every single ingredient in it resonates with you in a special, personal way. I remember one record in particular, Paulo Bagunça e a Tropa Maldita. It left me speechless. I made so many mistakes on the job that day. I was lucky I already had a permanent contract, 'cause I'm sure I would have been fired.
CF: Jumping to Conjunto Papa Upa. Tell us about this current project and particularly how your listening and collecting feeds into that. In fact I know you like collecting instruments too, right?
It's a similar approach. With Conjunto Papa Upa I try mixing my never ending identity crisis (that any immigrant has) with that expansive musical research, in this case, from an Afro-Caribbean perspective. I combine the traditions and rhythms of places whose music I love (Brazil, Angola, Colombia, Benin, the whole Caribbean, etc) with things I'm more familiar with. In this case, the multiple Venezuelan musical styles I grew up with and genres I have played as a musician in several projects: Soul, Funk, Surf, Psych, etc. I inevitably end up making the records I would like to find myself in a record store.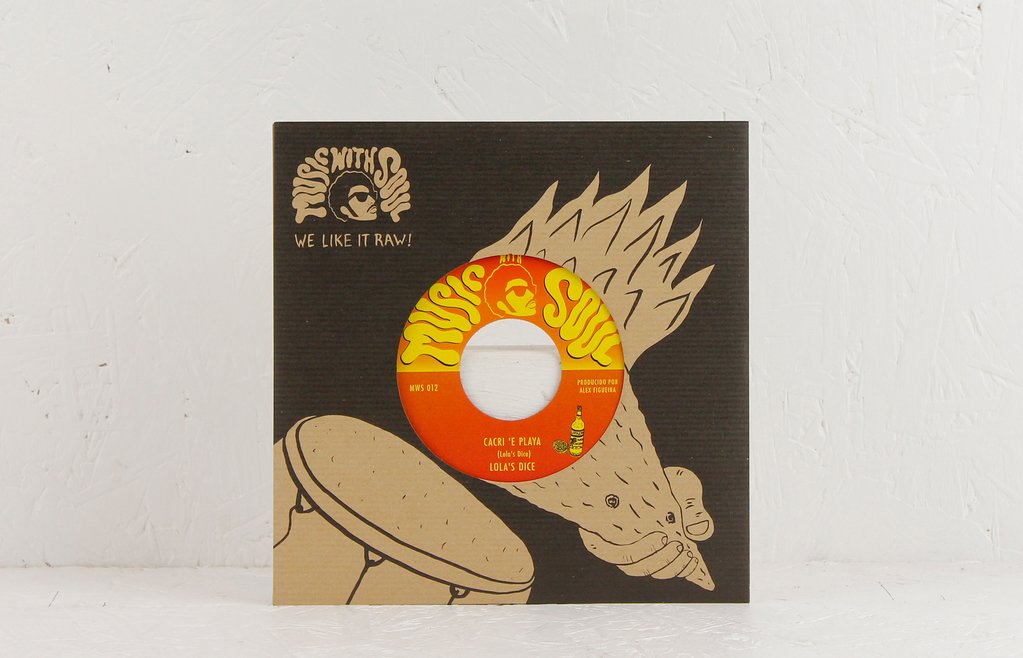 CF: Not a bad thing! And it neatly leads me on to ask you about your own label of sought after 45s, Music With Soul. Can you tell us something about it?
I started it when I was living the office life. I couldn't put a band together and I was not only frustrated with that, but also with the sort of new records I was (not) finding in the stores. Apart from Daptone, almost every new recording being put out sounded pretty boring to me. Clean, polished, predictable and I guess I can now say it abruptly without getting roasted: too white.
So I decided to do something about it. I wanted to put records out that sounded raw, vibrant and passionate. My office income allowed me to do it on a no fucks given basis so I jumped right on it.
After finding it difficult to come across new recordings that fully embraced the ethos of the label I soon decided I would have to make them myself. That's when I figured I had to build a studio and learn how to produce.
CF: So one thing literally led to another…
Pretty much. I've never had a world domination master plan from the get go. Just found myself responding to what I was missing. I met James and Stuart (who were in Fumaça Preta with me) because I put out a 45 from their band at the time, The Grits. They definitely had the right approach and we connected deeply on a musical level. We were all misfits trying to make music we thought was good.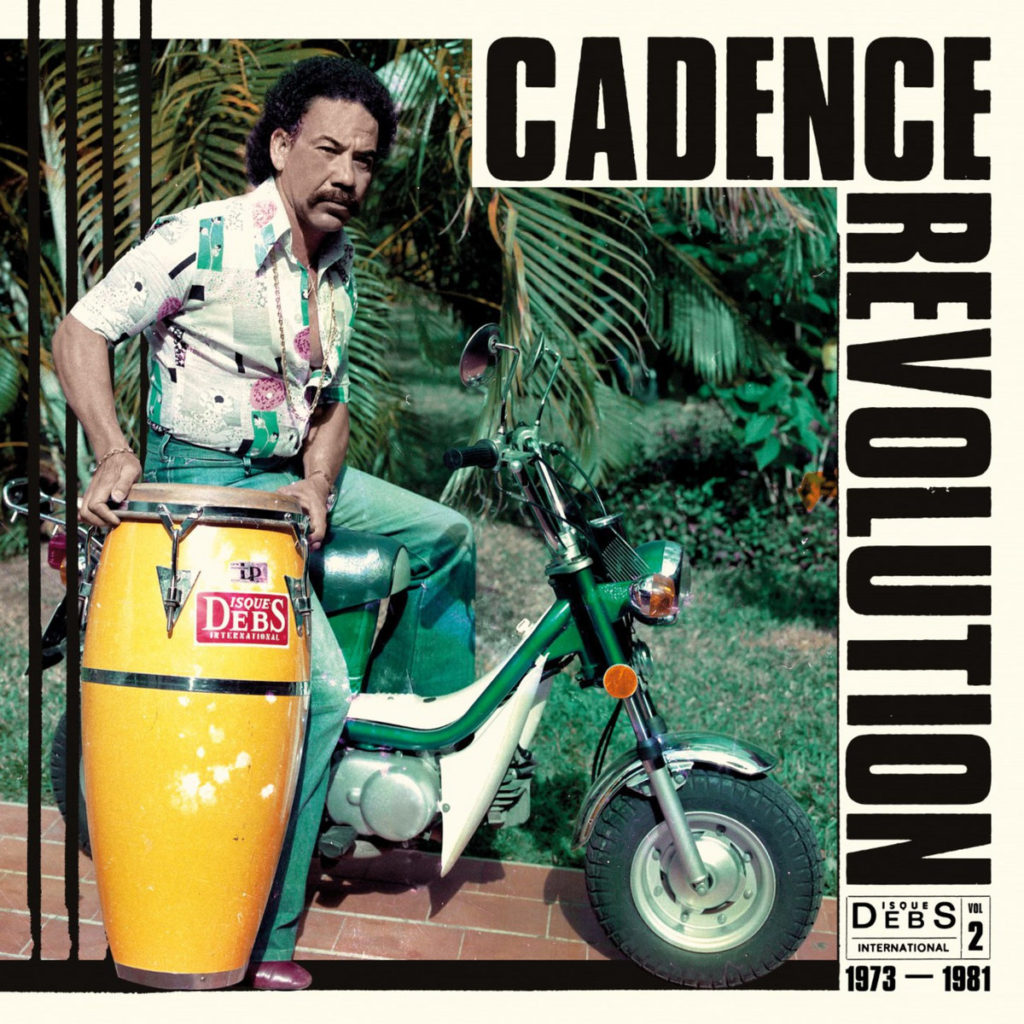 CF: So what have you been listening to whilst on lockdown in Amsterdam?
I've been rediscovering great records I had not given any attention to in the last few years. Also great comps that have come out not long ago, like the Madagascar one on Strut, the two Disques Debs International volumes also on Strut and the Ranil one on Analog Africa.
CF: So is Amsterdam still pretty much locked down? I noticed you have a gig soon?
Not really. If you come here now you might believe Corona is over. Terraces are packed. Parks too. Gigs are possible with a ridiculous list of limitations. For example, we have a show tomorrow in Utrecht. We play in a 500 cap room, but there will be 60 people apparently.
CF: In simpler times, what was your favourite thing about living in Amsterdam? What would you recommend to someone visiting for 24 hr?
There's many things I like about Amsterdam. It's a place where you can experience the simplicity and commodity of a small town with the excitement and variety of a big city.
Unfortunately it's getting ruined by the same forces of evil, like any other capital out there, and it's changing very fast, getting too one-sided – too many yuppies and expats who wear the same clothes, listen to the same music and drink the same over priced lattes. Basically the same phenomenon you see in every major city.
I'd recommend getting on a bike and riding to the outskirts. Get away from the center. Come to the East (where I live) and get your mind blown by some great Surinamese food. Or do the same in the West. The center is mainly a tourist-made Disneyland shit-show that I would surely avoid if I were you. And if you're into records, there's plenty of great stuff to see. I would say we have some of the best record shopping circuits in the continent, apart from Paris, of course, which reigns supreme, in my honest opinion.
CF: You said it feels like lockdown is practically over, but is there anything you'd like to do first once it really is?
I would like to hold an edition of the much missed Vintage Voudou Dance Night and get down to the sound of great old records, loud, surrounded by people eager to do the same thing.
TRACKLIST
FERNANDO CARVALHO – Patchanga Chica
SALLE JOHN – Dia lam din
MAAM BAMBA – Maa Demba
VICTOR RICE – Fica
OSVALDO AYALA – Compasion
CANDANGO DO YPÊ – Pimenta Malagueta
JEAN COHEN SOLAL – Intime Panique
LA RECOPILACION – Toma Conciencia
ADELMO DE OLIVEIRA – Pitimbú
FRANK MIMITA – Gingala d' po
CECILIA BARRAZA – A saca' camote con el pie
LILIS SURJAMI with Orkes Pantja Nada – Kisah Ali Baba
GILBERTO MEJIAS PALAZZI – Musica Extraña