We are honoured to present a brand new futurecast from legendary DJ Lascelle Gordon. Lascelle pioneered the "rare groove" sound at the Wag club and beyond with Barrie Sharpe, opened for A Certain Ratio, joined a precursor to acid jazzers the Brand New Heavies, was a member of Campag Velocet and entered the realms of electronic music with 7 Hurtz. So his resume speaks for itself. In recent years, Lascelle has impressed again with radio shows on NTS and parties as one quarter of Music To Ease Your Disease, continued throwing events with Barrie Sharpe, and earned critical acclaim for his Woven Entity and Vibration Black Finger projects, released on his own Enid Records. Most recently he shared 'Can You See What I'm Trying to Say' on Jazzman Records. Likely to be one of our favourites this year. In addition to recording an incredibly deep and varied mix for us, Lascelle kindly answered a few questions below.
CF: We love the mix. How and where was it recorded?
The mix was recorded at my friend's house (Richard Belben) two decks a mixer & vinyl records.
CF: Did you have any particular theme in mind?
I didn't really have a plan about music style, but I suppose subconsciously my music selection leans on the side of heavy! message! Music.
CF: How did you start collecting records and DJing?
I started listening to my parents' record collection, my dad was into reggae, ska & blue beat. My mum loved soul, funk & pop music. So it was a no brainier that I followed their path. Early doors I bought records from Petticoat market (the lightning shop), HMV, Our price, Groove Records & Cheapo cheapo (both in SoHo)
CF: You just released an incredible album on Jazzman Records, under the Vibration Black Finger umbrella, what can you tell us about that album and who or what VBF is?
Vibrationblackfinger is me (Lascelle) it has never really been a fully functioning band, so I have to call on other musicians when needed.
The new album was constructed from a lot of old recordings, I would record & save everything on mini disc, cassette & DAT. I also recorded some of the tracks live in the studio. Empty streets was recorded with a full band live in the studio then flute, electronics & hand percussion overdubs.
CF: How does your DJing & record collecting affect your recording/artist projects and vice versa?
I get a lot of inspiration from listening to music, my record collection is wide in music styles. But in reality I can't see a direct connection between my DJing & making music.
CF: Can we expect new VBF music or any other projects you're involved with in the near future?
Yes for real! A new EP called Red Flame, which is a duo recording of myself on percussion & Andy Knight on pocket trumpet to be released on Enid Records, a hundred copies with special screen printed sleeve and only 150 copies will be pressed. A new VBF album is being recorded now, not sure how long this will take to finish. I have no deadline, so whenever.
CF: As we enter a second lockdown, are there any particular records that have been keeping you sane or you've been particularly enjoying?
Joe Zawinul – Zawinul
Joe Henderson – The Elements
Henryk Górecki – Symphony No.3
Herbie Hancock – Mwandishi
Gabor Szabo – Magical Connection
Grachan Moncur – Echoes Of Prayer
Emerson, Lake & Palmer – Tarkus
Don Cherry – Om Shanti Om
Norman Connors – Love From The Sun
Mose Allison – The best of Mose Allison
CF: You've been DJing in London since your highly influential residency at the Wag in the 80s. What's been the biggest change for you in terms of London's nightlife.
The lack of great clubs & promoters, plus there seem to be so many different music styles & movements, but nothing as great as the funk scene or lovers rock or the Mods.
CF: Finally, what's your favourite thing about living in London?
Diversity and the Arts. We have so much in this country we sometimes take things for granted. We are blessed!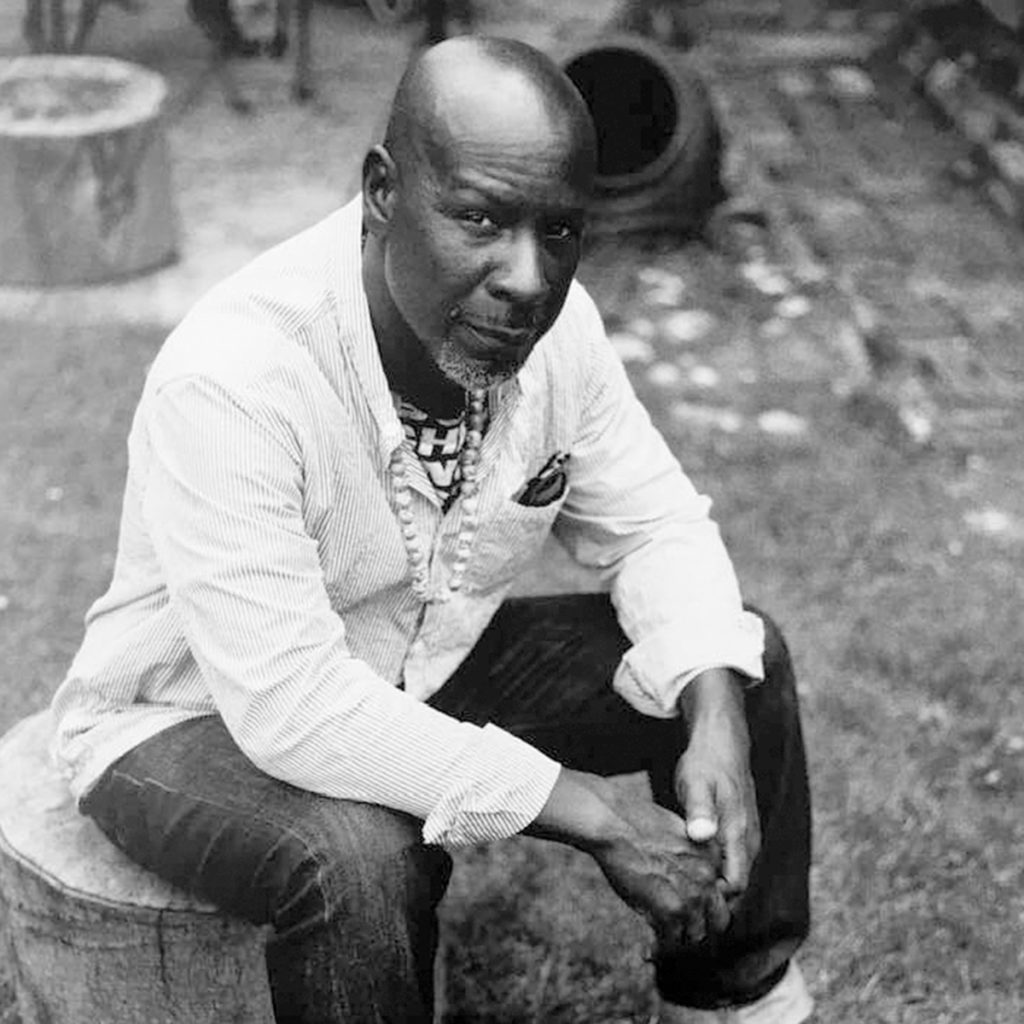 TRACKLIST
Negativland – Truth In Advertising
Bel Air Project – Jazz With Attitude
Emerson, Lake & Palmer – A Time And A Place
Defunkt – Illusion
George Semper – Contact Tones
Roy Brooks – Black Survival
The First Family – Control (People Go Where We Send You)
Abranis – Chenar Le Blues
Prince Buster – Islam
Timmy Thomas – Funky Me
BADBADNOTGOOD – Here and Now
Hugh Masekela – Mace & Grenades
Low Res – Veneer
The Temptations – 1990
Ariel Kalma – Les etoiles sont allumes
Curtis Mayfield – Underground
Arovane – Minth