We are excited to share a special futurecast and interview review from Turkish-born, London-based musician, producer and DJ, Y Bülbül. We first came across his music thanks to his recent album of psychedelic-avant pop, samples and electronic music, called 'Fever', on Pingipung Records, via the kaleidoscopic grooves of lead single "Alo?", before discovering his brilliant radio show "Bülbül's Gemüsement Park" on local and online radio station, Netil Radio. With his mix, he selected some sublime dub, jazz, new age, and experimental psychedelic electronic music.
CF: Tell us about the mix you've prepared for us
I really enjoyed doing it! It was the kind of music I thought one would want to hear coming out of this long arse winter and lockdown. You know, you don't want to prematurely peak at a party, scare everyone off and then be frustrated. You wanna have fun, but you're cautious. This is a mix like that. At times it's spicy, at times it's just smooth and groovy… A mixture of legends like Mingus, Ras Michael, Sun Ra Arkestra and contemporaries like Vanishing Twin (and Holy Tongue, Valentina Magaletti the Great being the common denominator), Wildflower, Nat Birchall; all somewhat fall somewhere unique on the dub – jazz axis.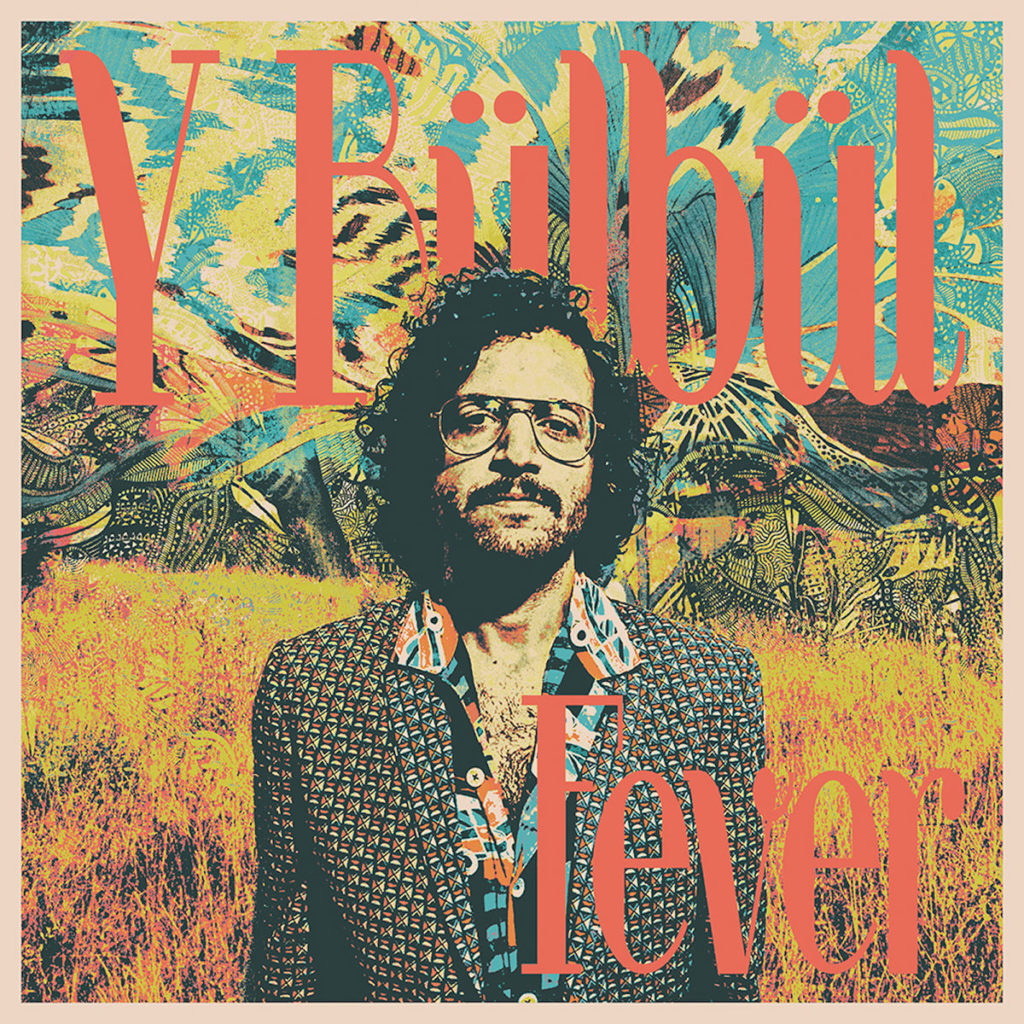 CF: We were smitten by your 'Fever', your album last year. Can you tell us a little more about how the album came about, if you had any particular concepts in mind?
Aww, thank you! Not much of a concept really. I was in a bit of a limbo the past few years prior to 'Fever'. The 'musician' me had a little bit of difficulty catching up with the 'listener' me and I never had the time to reconstruct myself as a musician. Having a bit of time to think about stuff is a must in order to do that, which normally you tend to have none of if you live in an expensive and fast-paced city like London, a purely hand to mouth existence… So when the pandemic kicked off, I thought to myself "I simply could not be more blessed – the government is paying me to sit at home and do whatever the hell I want to do with myself". So yeah, those few joyous months of not having to sell your soul at day-jobs was all I needed really to catch up and invest that time back in music.
CF: How did you first get involved with music? Are there any other projects you've been involved with that we might not know about?
I think I started playing fingerstyle classical guitar around when I was 10. Since then music has been one way or another the one constant in my life around which all other things evolve and revolve. I love collaborating with people, that's what it's all about for me these days. At the moment I've got a few super exciting collaborations and projects brewing, probably to be revealed in the not too distant future. I'll be having at least a couple of VIP guests on my next release too! I also play percussion with MF Tomlinson (we also do some other god awful commercial music with him but that shall remain our secret), who's releasing his debut in April!
CF: You also have a great show on Netil Radio, our mutual local radio station. Tell us a little about that. What can listeners expect to hear? And how does it relate to your own music?
Thank you! I sadly had to give it a break as things got a little bit too busy and I didn't want it to become a burden. I've been in a pretty positive and turned-on mental state lately and I find working on music very enjoyable; so I'm trying to make the most out of it whilst I'm in the flow. But man, that name, Bülbül's Gemüsement Park, I definitely got to use it somewhere else – too good to let go off!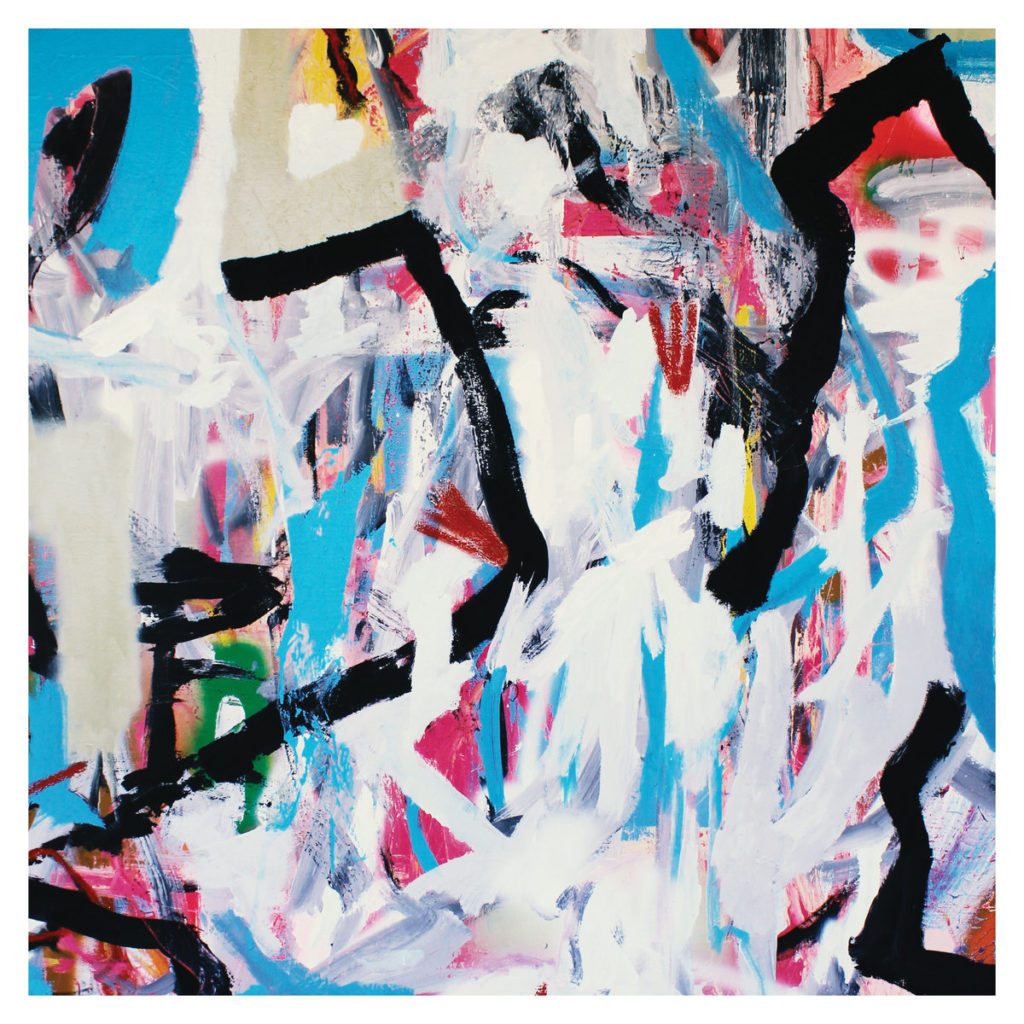 CF: What do you like to listen to at home when you're not planning a show or a mix? Can you share a few of your favourite albums past or present?
There's not that much of a difference for me I think, and that's why probably I'll never be a great DJ, haha. But it's fine, it's just all about the journey. How I feel that day, how the weather is looking… This long, wet and dark winter I've been listening to more ambient, experimental stuff, together with quite a bit of jazz.
I dove deep into discographies of Joshua Abrams and Nat Birchall… Also listened to just about every Eno album in detail whilst reading his book "A Year With Swollen Appendices". Lately I got my hands on Rob Mazurek's Exploding Star Orchestra, which is lovely too. Other than that, now that the summer is approaching, I must return back to my annual Rastaman duties. It's all about BBQs and reggae when the sun is shining. And tropical stuff too, get them South American juices flowing. Also love a bit of zouk. It just massively depends on the weather doesn't it? I just feel ridiculous in the first minute if it's raining for 10 days in a row, getting dark at 3:22pm and I'm trying to listen to canción ranchera or something.
CF: You were born in Turkey. How has Turkish music influenced your work?
Yeah good I think, my parents listened to all sorts of music, Turkish and non-Turkish, so I think I had a good combination there. Over the years I've come to realise that I'm not easily intimidated by different musical languages, especially rhythmically and harmonically too; so that is a big plus which again I owe to growing up listening to 'exotic' stuff.
CF: Are there any plans to take the project live? If so, what would that set up look like?
I would love to at some point, and lately I've started thinking about it a bit more seriously. I honestly have no clue about the set up, but I definitely would not limit myself to a standard "band" set up. I'd somehow like it to be a bit more soft edged, explorative and improvisational.
CF: What's your favourite thing about living in London? What would you recommend to someone visiting for 24h?
Old man's pubs. The marshes & River Lea. Ridley Road Market. Hearing sweet sounds of reggae in every corner when the weather is a little bit sunny. Being in close contact with cultures (music, food, history) from all over the world.
CF: How do you see nightlife evolving after the COVID pandemic? Do you think it will go back to what it was prior to it or do you hope to see some things changing for good?
It's been so long that I'm starting to lose perspective if I'm honest. I'm sure there will be some improvements, there has to be. There are tons of bright people working in the events industry and I'm sure they are all aware that this is a great opportunity to start afresh and to do it right this time. But I'm sure some other things will be missed and will never go back to the way we want them to be. Some nostalgic souls all over the globe will be banging on about (for the next half century) how great things were pre-pandemic. But I've already chosen my side – I'm not going to be like that 🙂
TRACKLIST
Ümit Aksu Orkestrası – Bermuda Şeytan Üçgeni
Wildflower – Where The Wild Things Dance
Charles Mingus – Cumbia & Jazz Fusion
Holy Tongue – Misinai
Gigi – Tew Ante Sew
Vanishing Twin – Backstroke
Nat Birchall Meets Al Breadwinner – Struggle Dub
Ras Michael And The Sons Of Negus – In Zion
Rico – Gunga Din
Sun Ra Arkestra – Darkness
Dadawah – Seventy Two Nations