Andy Mac
Deep Street / Idle Hands
Cornwall, UK
Our friend and futurecast contributor Victoria Topping messaged us a few weeks ago to tell us about a mix of African boogie her friend had put together. We were delighted to find out that her friend was none other than Idle Hands affiliate Andy Mac. In the midst of releasing his acclaimed new 12 for said label, Diving Bird 1, Andy put together a mix of some of the records he found during a trip to Ghana last year. He also shared a few images of his travels and we were also inclined to ask a few questions about the mix and his current production output amongst other topics.
Artwork is a photo taken by Andy Mac while in Ghana.


CF: How and where was this mix recorded?
I recorded the mix at home using vinyl, two decks and a mixer.
CF: What's the story behind the records that went into this mix?
I came across all these records in Ghana during a trip I made there with my good friend Chris last May/June. I had relatively low expectations of finding any vinyl, as I knew it was a redundant format and people had done a lot of digging there already. I was really happy just to enjoy what ever music I was fortunate enough to come across new or old, radio, cd's or whatever, but I ended talking to a guy selling bootleg cd's on the roadside about where he got the recordings of the older stuff from. He simply told me "The man by the post office" which made me very excited as I had read about this person on a blog post, but wasn't sure if it would be worth trying to seek him out, as not only was the article a fair few years old it also gave the impression that people had scoured his stock quite thoroughly already. But on hearing confirmation that he still operated I reasoned it had to be worth trying, besides, I knew a lot of the highlife I like isn't nearly as sought after as the funk related records people had probably cleaned up already.
So, without too much trouble I found a man named Amansan Komfour who confirmed he was the one I was looking for and led me through some tight alley ways to his storage unit where he kept his records. He told me the story that his now deceased uncle had lived in America and ran an import and distribution business for African records. Aside from some really good reggae titles (The pick of which I sadly had to sell when I got home as I was so skint!) there were very few names I recognized and a lot of the collection that I saw seemed to be from the early 80's onwards which is a period I know even less about in terms of West African music. I visited Amansan twice and the second time around he set up a record player and a big speaker for me to go through the records I had picked out and on more than several occasions I was greeted with irresistible drum machine and synth grooves deployed on highlife rhythms and in some cases straight up boogie, both of which you can hear on the mix.
One of the most interesting records for me though was an album by Isidore Tamwo from Cameroon. I just don't think I've got another record that sounds anything like it! But not because it's overly weird, it's so playable and dance-floor ready on a late night, locked-in, kind of way, I don't think its left my bag since it entered, if anything it reminds me of Talking Heads maybe. I really wasn't expecting to find all these 80's grooves, but it just shows it's good to be open minded and not go into a situation like that with too many pre-conceptions of what you're going to find.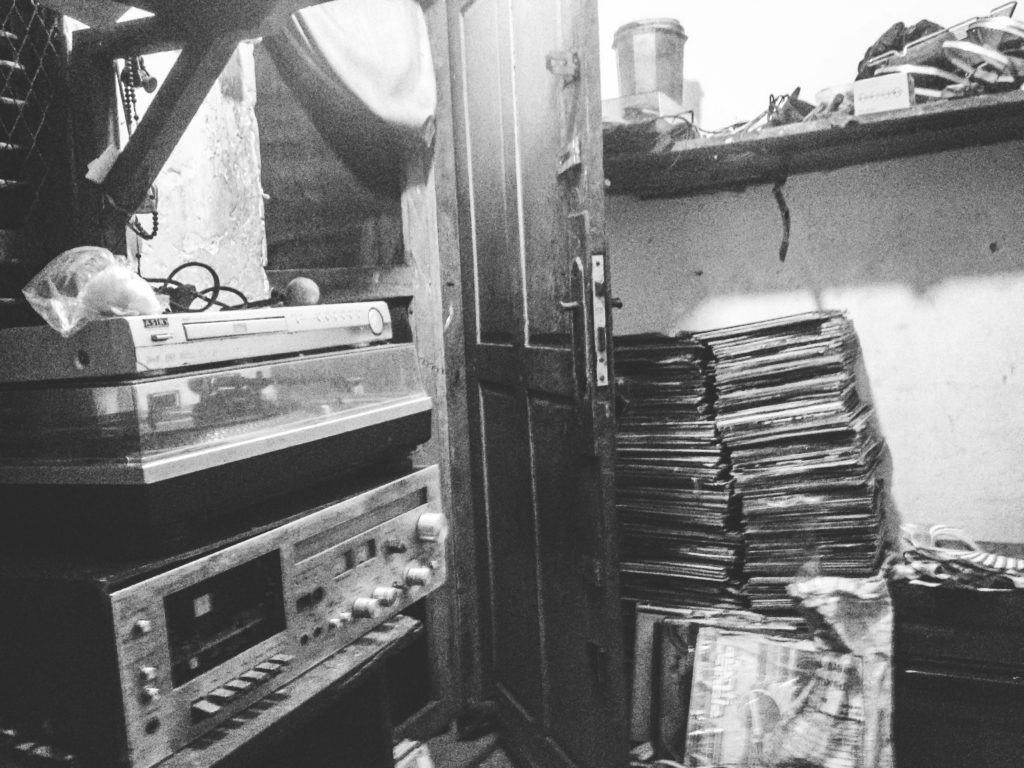 The mix is mostly focused around digital Ghanaian highlife and boogie but also includes some older highlife from Ghana by the famous Ramblers Band and a couple of other bits from across West Africa, including the Isidore Tamwo track I mentioned. I have to a give a special mention to the local surfers at Busua Beach out on The Cape Coast who blessed me with the shout out and the wicked cockerel impression at the beginning of the mix.
CF: You did some field recordings in Ghana that contributed to your latest 12". Was it the first time you worked with such recordings? What was the inspiration for doing that and what was the overall process like?
I had started to make field recordings about 3 years ago and although it's a practice I was already aware of, I think the inspiration was much more experiential in that I just liked the way listening like that made me feel. I found it grounding and quite humbling even. It places you in an environment and tells you to shut the fuck up and just listen, which can only be a good thing. So being someone who makes music using samples anyway, I thought why not use that as well?
I recorded all kinds of exciting sounds in Ghana, churches, frogs, insects and just life generally, some of which I have used for the next Diving Bird record, but the recordings I used for the first Diving Bird 12" were actually made in Algerian Sahara in the huge Tindouf refugee camps where the Saharawi people of Western Sahara have lived in exile for around 40 plus years following conflict with Morocco, and Morocco's subsequent occupation of the area. I was lucky enough to take part in an annual run in the surrounding desert to raise awareness and money for charities that operate there (www.sandblast-arts.org is a good starting point) So obviously these circumstances, the desert, the culture, music and language of the people who live there were an incredible listening experience for me, albeit a bitter sweet one. I made copious recordings during my stay, a few of which formed the basis of "10" from the release which I hope somehow pays tribute to the endurance and optimism of the people that live there in pretty harsh conditions with very limited prospects. The rain and thunder came from Cornwall but there had been huge floods in camps during the wet season not long before our visit which had wrecked havoc so that's the significance of those sounds.
CF: Tell us a bit about your Zennor project with Peverelist, how does that differ from your solo work and are there plans to release more music under that name?
The music I make with Peverelist has thus far been centered on exploring a key influence for both of us, which are certain strains of house and techno and a certain wayward and rangy vibe that we seem to bring out when we make tracks. I think the defining characteristic for me is that the music is 'in the moment' somehow, in the way a lot of the best house and techno music is. It looses something for me when it sounds to laboured over. I think that's the best way I can put it!
But in terms of how that differs from my solo productions, I'd just say that when I'm making music by myself it's a bit looser. But there are probably more similarities than differences in many ways. Obviously the current Diving Bird project is coming from a Dub perspective and the Zennor records are rooted in house and techno, but I think if you remove the genre signifiers and tags both projects probably have similar-ish preoccupations. There will definitely be more from Zennor on Deep Street in future, which is the label I run with Jay L whom I also DJ with alongside Type Sun at the FallingUp parties in Bristol.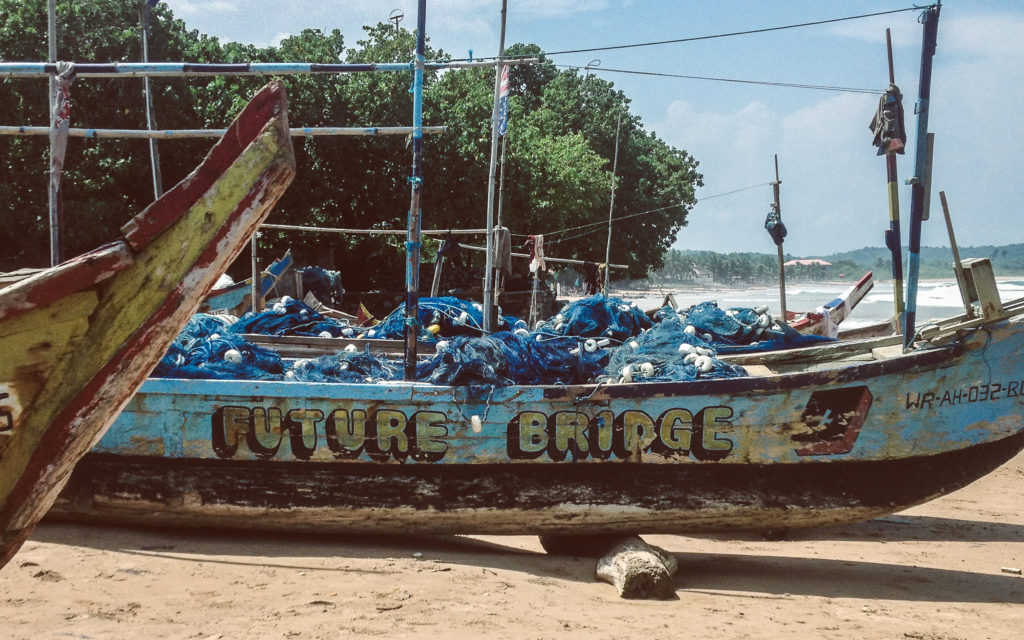 CF: What do you normally listen to at home? What are 3 of your favourite albums past or present?
I tend to listen to quite a lot of experimental and underground music, past and present, because I think being turned onto new things is probably one of the most addictively rewarding musical activities for me, and it's something I try and do at home as much as I can. In that spirit I'd say, 12 string improvising guitarist Julia Reidy has been a recent revelation and I'm pretty excited about Ainé O'Dwyers' new album, Gallarais. I also often come back to Reggae music, particularly roots, dub and rock-steady and the deeper West African highlife records I have from the 70s a fair bit as well. Pretty much all of Liz Harris's music as Grouper is up there for me to!
Three Albums that I will always love are:
Lawrence English – Viento – 2015
It contains two sidelong collages of recordings made in storms, one in Patagonia, one in Antarctica. It's a special record for me, one that only really hits you when the whole thing is over and you are plunged back into silence. Couldn't really call it a noise album but maybe that's the closest thing.
Ouza et Teranga International Band – Wethe (Solitude) – 1980
This is a kind of Mbalax album by the Senegalese artist Ouza. My friend Ossia turned me onto this one. It is just beautiful in every way. The pair of slow songs are incredible. I love the guitar and the talking drum, and the painting on the cover matches the contemplative mood of the music perfectly.
Jacob Miller – Who Say Jah No Dread – 1992
A collection of Jacob Millers mid 70's singles on the Rockers label, crucially with all the dubs included after every vocal cut. Miller, Pablo, Tubby …all at their peek. Super deep and immersive, never gets tired!
CF: What is your favorite thing about living in Cornwall?
The Sea!
CF: Aside from the recent 12" on Idle Hands, what other projects are you working on at the moment? Diving Bird 1 sounds like it could be the start of a series.
Me and Jay L are preparing the upcoming Deep Street releases, the first of which is from Jay and is going to be a really good record! And yes the Diving Bird project is indeed a series, the next edition of which will be released in the coming months, the third some time before the end of the year. I have also been slowly putting together records for a mix of slow, introspective music from across Africa and South America. Not sure when, where or how that will surface but I seem to have imposed very strict guidelines and exacting standards for it so the process of piecing it together is slow. Other than that, more collaborations, more DJing and hopefully more music for my other label Stone King.
TRACKLIST:
01 Mr .Cee – Kaba
02 Atta Frimpong – Yaako
03 Charles Amoah – Aposese (Rambling)
04 Atta Frimpong – Sikyi Medley
05 Charles Amoah – Fre me (Call me)
06 Atta Frimpong – Bepo So Dua
07 Isidore Tamwo – Lessa Pouala
08 Asiakwa Brass Band International – Medley side 1
09 Orchestra Mode Success –Le Lycee
10 Ramblers Dance Band – Wiase Abrabo