K15
WotNot Music / Wild Oats
London, UK
For our last Futurecast transmission of the year, we asked London resident K15 to provide us with a glimpse of the music that swirls around in his head. Kicking off on a jazz tip, the mix twists and turns through hip hop and broken beat before stumbling into some drum & bass and jungle. We think this is a perfect mix to round up what we've been listening to the most throughout the year, somehow it all makes sense. If you're not familiar with K15 the producer, we strongly suggest you take a peak at his soundcloud for a taste.
Artwork borrowed from an installation by Yayoi Kusama.
CF: How and were was this mix recorded?
The mix was recorded in my room, two turntables and a mixer running into my MPC 2000xl then into my computer via an audio interface. It's set up that way for sampling purposes.
CF: Tell us a bit about yourself, what influenced your love for music and how did that love take you to becoming a DJ and producer?
There was always music in the house when I was growing up, my dad is a musician and my mum collected records, all of which was a huge influence on me as it meant that I was constantly exposed to soul music or reggae music. I started collecting jungle records when I was 12 or so, that, hip hop and hardcore were the first things I found as an adolescent that resonated with me. I remember listening to jungle and thinking "how do they make these insane drum patterns?" It can sound quite abrasive, but I was totally into it, to the point where I tried to make some of it at school, using the music teacher's Atari computer, a Korg keyboard and some edition of Cubase.
I drifted from that into house and garage, heavily, but production started in 2001/2002, being introduced to Reason through a friend and listening to loads of hip hop albums that made sense to me musically and lyrically, albums like Reflection Eternal by Reflection Eternal, Black Star by Mos Def and Talib Kweli, stuff by Jehst and Louis Slipperz, just stuff that was hard hitting and relevant. After listening to all this, I was eager to try making music and did so, a lot of it was absolutely terrible but so cathartic. I ended up studying albums, getting heavily into 4hero and broken beat, reading liner notes and realising just how wide the influences and ideas in hip hop really were, through the magic of sampling. In all honesty, hip hop producers provided me with knowledge and inspiration that shaped me – massively.
That's when I started buying records again, copped an MPC 2000xl and decided to listen to anything and everything. DJing came with this, I started doing internet radio shows and through having a fair amount of music, I slipped back into being a DJ again.
CF: You've held a residency at the revered Jazz Cafe in London for a few years, how has that experience influenced and informed yourself as a DJ and more importantly as a music head?
Jazz Cafe is a landmark venue for music in London. I landed a residency there through Paul Aaaron. I met him online through a forum, he liked the internet radio shows I posted and we first hooked up with a bunch of fellow forum friends to organise a charity event to raise money for those affected by Hurricane Katrina. Since then, he has always given me opportunities to DJ and the residency at UK Soul Jam at Jazz Cafe came from that.
I learned to read crowds but for the most part, I get lost in music and just vibe with myself, so maybe I should relearn that. I also learned the importance of not playing the same music in your sets. I played at a soul night but you would hear me play latin music, house music, whatever I felt would work or whatever I liked. This helped me understand that you can play whatever you feel like playing, which probably makes sense if you listen to this mix.
CF: What do you normally listen to at home? What are 3 of your favorite albums past or present?
At home, I listen to anything really, could be a new hiphop record or some random recording of a Winston Churchill speech. 3 favourite albums? That's a difficult question but TODAY I would say, In A Silent Way by Miles Davis. Two Pages by 4hero and Inside Straight by The Cannonball Adderley Quintet.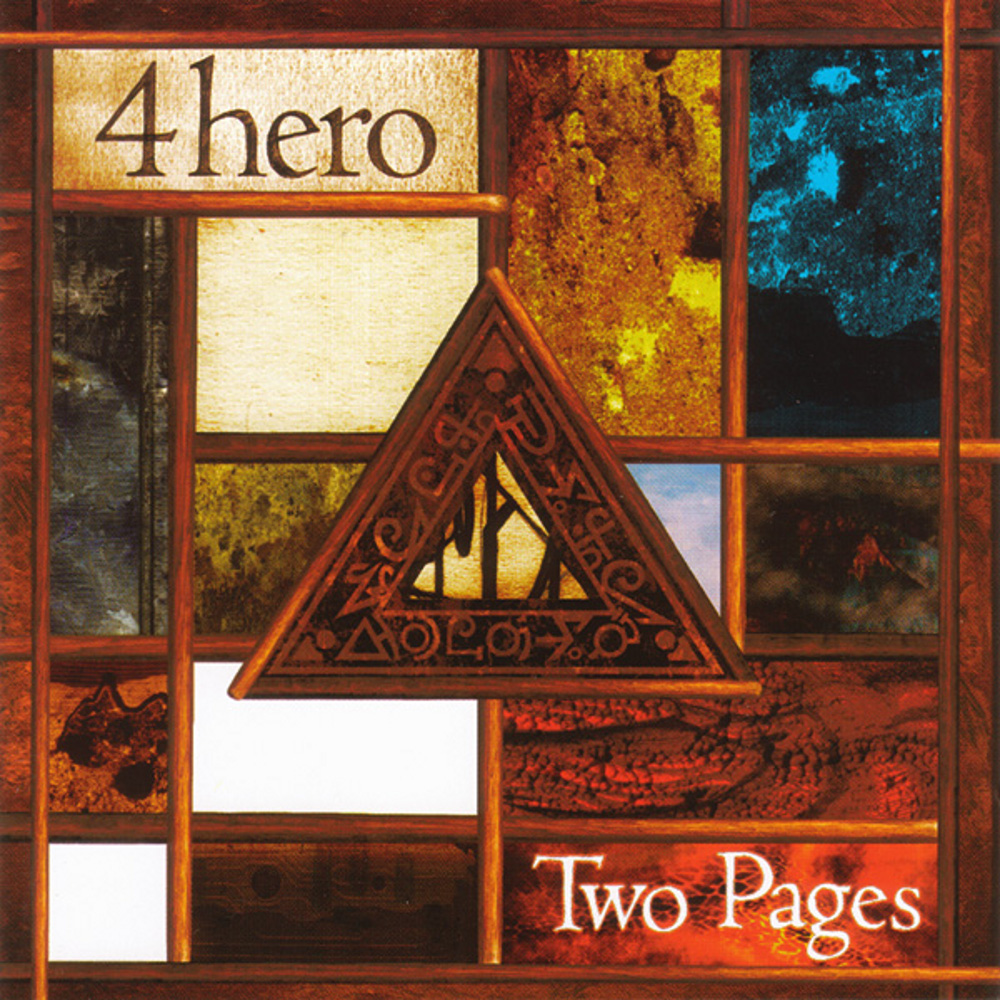 CF: What's your favorite thing about living in London?
Probably the amount of art there is here. It's insane. You can leave your house and be greeted by a number of pop up galleries, or go for a walk and stumble into a free lunchtime music recital, it's insane!
CF: What's the near future looking like production and DJ wise for you? Can we expect any new music from you soon?
DJ wise, I'm playing at the Marsha Ambrosius show in December. Production wise, I have a track on the CDR x Dimensions Festival compilation which should be cool. A great musician and friend Belle has an EP out in December through WotNot Music and I was lucky enough to handle the music on that. Solo releases? Not sure, I'll keep you posted though.