Paulo Olarte
Fresh Fish / Galaktika
Berlin, DE
Our next episode is a very tropical offering from our man in Berlin: Paulo Olarte. Born in Cali, Colombia, but a long-time resident of Hamburg, and currently living in Berlin; Paulo has cut his teeth producing house music for well regarded labels, such as liebe*detail, Diynamic, or Galaktika. For this occasion though, we have been graced with over an hour of music that pays homage to his roots, and which according to the man himself "manages to keep my spirit warm!". So be prepared to broaden your musical horizons and take a trip to the sounds of the real dirty south.
Artwork borrowed from a Picó painting by El Maestro William.
CF: how and where was this mix recorded?
Well this mix was recorded with two turntables and a mixer, and it was recorded at home.
CF: tell us about your background as an artist. how and when did you first begin to play records?
I've been my whole life surrounded by music, since I can remember! My father is a great musician with an incredible ear, he is a guitar player, but he also has incredible skills to play almost any instrument you put in his hands. He used to have an amazing record collection so I guess this is where I start to play my first records. I started DJing in 1998 when I came to Germany to spend a few months. This was the first time I had the possibility to buy electronic music. Back then and still today it´s really difficult to buy house and techno vinyls in South America.
My very first time I played in front of a crowd was on this trip to Germany (1998) in Hamburg at the Golden Pudel Club, where I'm still playing these days. It's my absolute favorite club. In 2005 I started with the production of electronic music, but I've been involved with making music since I was 13, playing bass guitar and singing in different bands in my hometown, Cali, Colombia.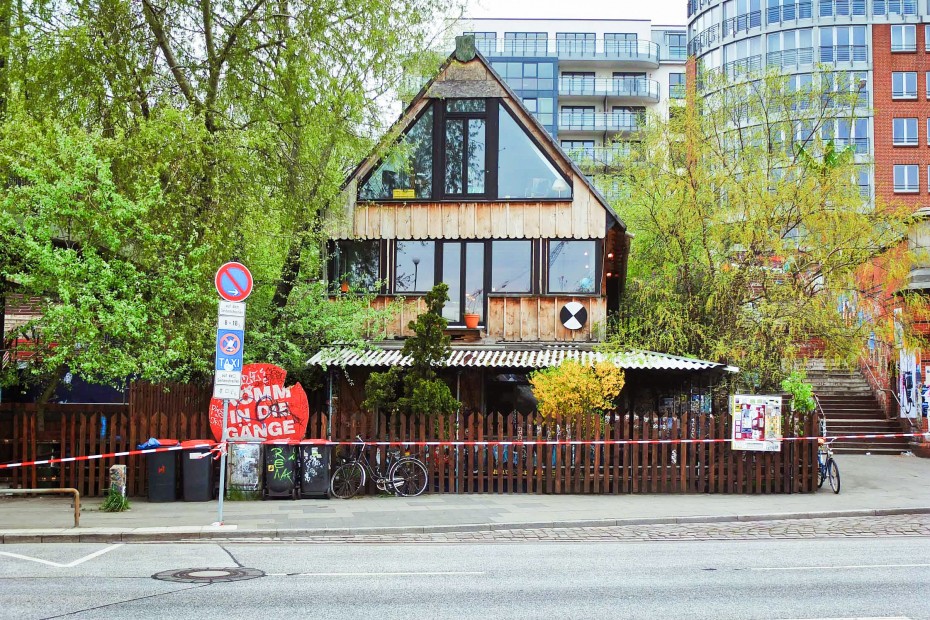 CF: you were born in Colombia, but you've spent quite some time in Europe, how has that influenced your career as an artist?
Well right, I was born in Colombia and when I was 8 we moved to Germany and we lived there, here, till I was 13. That period of time was already a big influence for me, because I was in touch with all that synthesizer music from the 80´s and I was having access to a lot of music that wasn't making it to the other side of the Atlantic. During that time there was no internet, so it was not like today, that you have access to almost everything from anywhere. And now I've been living for almost 11 years in Germany, so I guess living here has been a big influence for me and my work. I think the weather has the biggest influence in my life here.
But, to date, the most important music in my life is the afro-colombian and afro-latin music: Salsa, Cumbia, Porro, Cha cha cha, Bolero and so on… and this is how I manage to keep my spirit warm!
CF: what do you normally listen to at home? which are your top three favorite albums ever?
I listen to all kinds of music. For me there are no 3 favorite albums ever. There is so much great music out there. It´s impossible for me to choose 3, no way. But maybe the music I listen to most, is like I said before is Salsa, Cumbia, and all this afro-colombian and afro-latin stuff. It makes me feel like no other music does.
CF: what is your favorite thing about living in Berlin?
People here are great and culture here is at the top of the top. The whole city is amazing, I´m just in love with this city! But don't think I´m here because of the electronic nightlife, ´cause I never go out at night. It´s that multicultural thing, when you're outside on the streets you can hear thousands of different languages, you have all kinds of restaurants and you have the possibility to live a completely anonymous life.
CF: what can we expect from yourself in the future? are there any plans to revive your label, Freshfish?
More and more music, all kinds of music. Remixes, collaborations, my own productions of course, and one or maybe two new labels, vinyl of course, as I'm still fighting against the ephemeral existence of electronic music. The first label is already on air and the first release is coming out on May 30th. The label is called GALA and I´m running it together with Maurice Aymard: the label head of Apersonal Music and Galaktika. So keep your eyes wide open or better your ears…
On the A side there is an original track written by me called "Mil años" which is dedicated to my daughter Emilina and on the B side there is a remix by Goldwill, both hot hot hot…
Fresh Fish is still frozen for the time being, but who knows, maybe I can convince my old labelmate Hausmann C., that we could put something out on there and take the fish out of the freezer and make some more releases, I would love to.