Radio Hobo
Troptopia
Berlin, DE
We're delighted to present our next futurecast from the able hands and ears of Berlin resident Denis Faneites aka Radio Hobo. Host of Troptopia alongside Edna Martinez on Chasmere Radio, Denis shares his fascination for Caribbean, African, and warm music via his monthly radio show and DJ appearances across the city. This mix is just a little snapshot of his personal tropical utopia. We encourage you to check out his soundcloud for more gems.
Artwork borrowed from a painting by Victor Millan.
CF: How and where was this mix recorded?
It was recorded on a sunny day in Berlin in my Apartment after I came back from an exhausting trip to Paris & Frankfurt. Needed something sweet for my soul so I put the needle down, edited a little here and there and that's what you are listening to right now.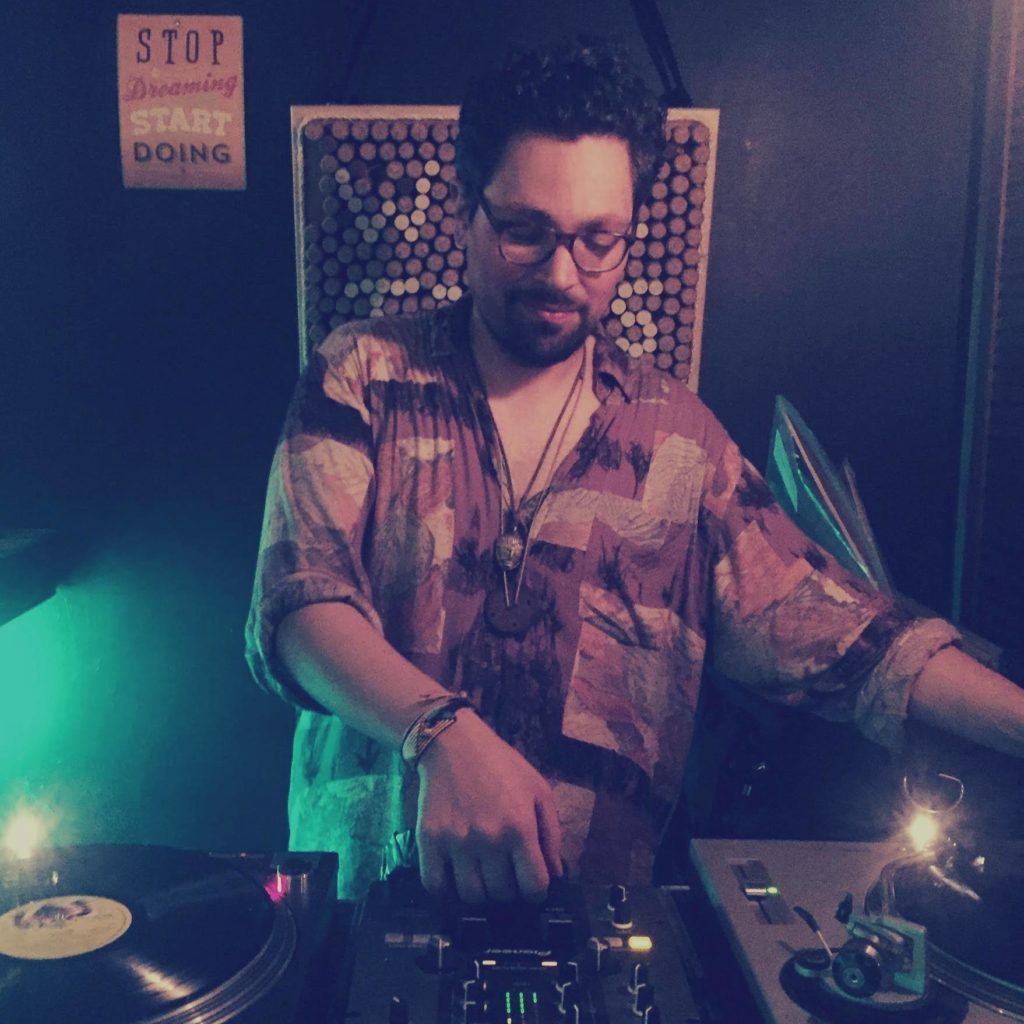 CF: What are your first musical memories? When did you start collecting records and how have your tastes evolved over time?
I started at the age of 13 I think and it was Rap Music only. Later in my early 20s came Jazz, Funk, Soul, Reggae, Dancehall, Afrobeat and in my late 20s Brazilian Music and now it all ended in my established trademark mix of Caribbean (including Colombia and Venezuela of course), Brazilian and African music (mainly Angola, Ghana, Nigeria & Cabo Verde)
My first musical memories… hmm.. I think it is "Buffalo Soldier" by Bob Marley which I heard at my father's place. And definitely my first favorite song "Katrina & The Waves – Walking On Sunshine" playing on the Radio when i was 5?! I was pretty shocked when I saw the video of it recently. Not that sunny.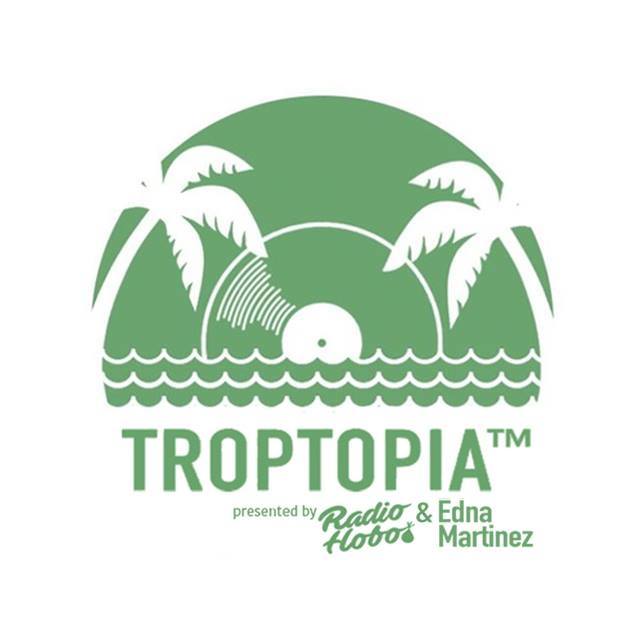 CF: Tell us about your radio show Troptopia on Cashmere Radio, what's the ethos behind it and what can people expect to hear on your monthly transmissions?
It's a program I started towards the end of 2016 and which I'm now doing with Edna Martinez, a well-known "tropical" DJ from Colombia, based like me in Berlin. The idea behind it was simply to build my own tropical utopia (that's where the name's coming from) to provide something for a 1-2hour escape from the grey and often cold diaspora here in Germany, since vacation is rarely in the budget. The ethos is connecting cultures, to show people in Germany unfamiliar music (1960-now) from places far far away and also to remind myself from where I'm (or my soul is) from. Meaning only music from Latin America, West Indies, Africa, no exceptions. And it can be disco music, tribal music, soundtracks, etc., but it must be tropical. Contemporary sometimes, but my soul prefers the 1960s-80s.
CF: You're also an illustrator by trade, how would you describe your graphic work and how important is the connection between music and the visual arts for you?
My art / illustration is kind of tied to my musical taste… when I'm listening to newly bought records I draw or when I draw I listen to, for example youtube playlists to dig something new, it's intertwined. All the topics in the Music: Love & Hate, Spiritualism, Life, Gender, Struggle, Racism, institutionalized Power Structures, etc. and even when it's not explicitly in the lyrics, or when i don't understand the language I can sense a vibe in the music and this leads me to another illustration.
Also I'm very inspired by painters from when & where the music I listen to is from, for example Víctor Millán from Venezuela (seen on the cover of this mix), Heitor dos Prazeres from Brazil who was also a musician or Belkys Ayon from Cuba. Just to name a few.
CF: How's the scene for tropical / african / latin music in Berlin these days?
After I experienced the tropical scene in Rotterdam in 2016 I was little bit disappointed that Berlin had like 1 Party a month with the music I love, and not necessarily a good one. Nowadays there's 2-3 different ones every weekend. So maybe there's a trend, call it a boom, or I just had no clue. My co-host at my radio show Edna, she throws a lot of parties with Prende la Vela or the Kreyol Parties w/ Tropical Timewarp, DJ Nomad and so on. So the scene is bigger than I thought but still small & organic I think.
CF: What do you normally listen to at home? What are 3 of your favourite albums past or present?
While I'm at home I listen only to smooth music, like Bossa Nova, deep old highlife, Jazz, sometimes Cumbia & Salsa but usually no music that keeps you dancing & makes you wanna freak out. That's for party. Book me and I show you.
Only 3?! first 3 that are popping up in my mind:
Ali Chuks & His Peacemakers International – Vol. 5 [Editions Namaco]
Teta Lando – Independencia [CDA]
Bebeto – Bebeto [Tapecar] (his only album – not the "Samba Rock Bebeto", but that guy's albums are hot too)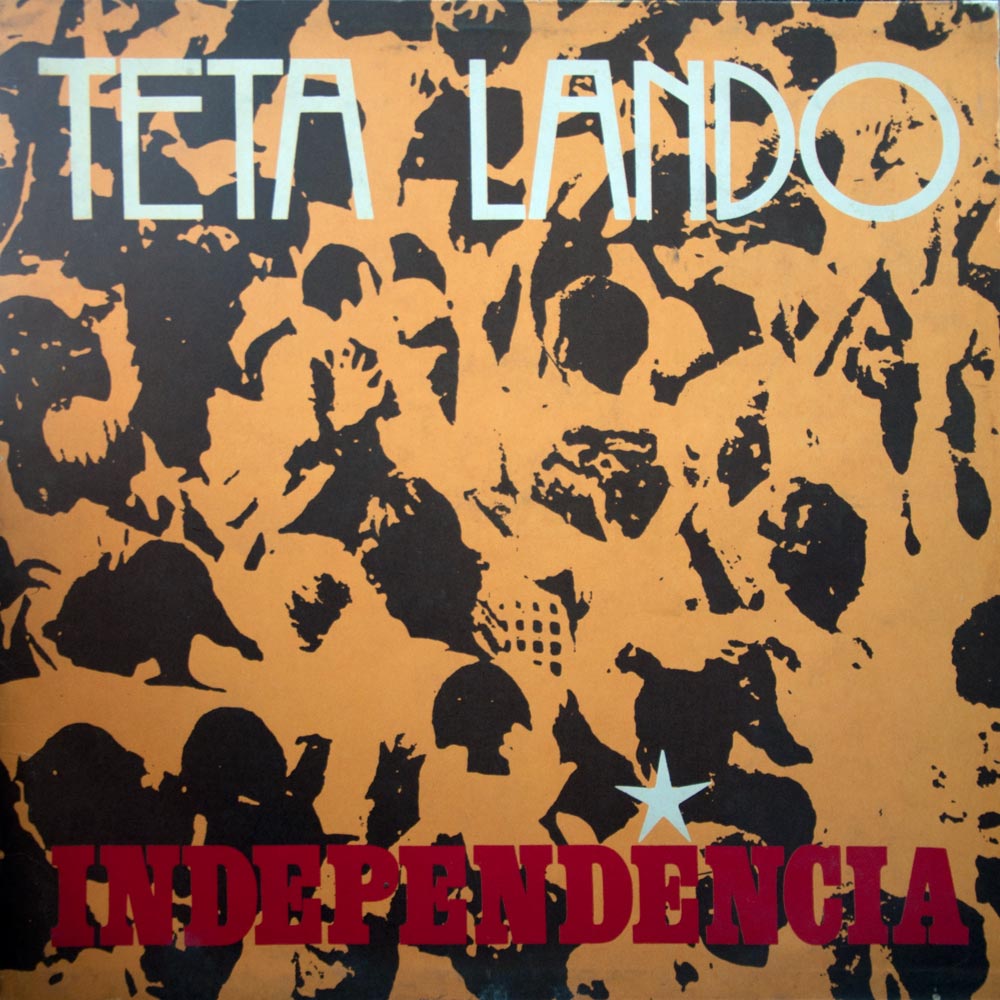 CF: What do you like the most about living in Berlin?
Cheap rent, crazy people, place to be when you wanna be yourself (in Germany). Not always easy, but it's where I should be right now, I suppose.
CF: What does the future hold for Radio Hobo? Where can people come see you playing records next?
i don't have any gigs set up for the next months but if someone would like me to play (vinyl only) pm me: denisfaneites@gmail.com
I want to make Troptopia bigger, doing more specials, field recordings, interviews and such and I want to intertwine my art and my musical passion more and more. Plus doing more gigs abroad, where the music is from, that I love to play.