Derek Duncan
Leisure Collective / Pacific Rhythm
Vancouver, CA
Glad to kick things off in this new year with a brand new edition of the Futurecast. This one, courtesy of Derek Duncan aka DJ D.Deee. Derek is part of the outstanding Leisure Collective, an online publishing collective out of the city of Vancouver, which also host some serious looking parties, bringing in revered selectors such as Sadar Bahar, Hunee or Solson. On the occasion of Leisure's 2nd anniversary Derek has crafted a set that touches up on the rawer ends of House music. With tracks new and old, this is a 50-minute snapshot of what a Leisure Collective party tends to sound like. If sweaty, messy, jacking, raw vibes are your thing; then we suggest checking out this mix and if possible one of their events in the city of Vancouver.
Artwork borrowed from a piece by Canadian artist Ray Mead.
CF: how and where was this mix recorded?
The mix was recorded in my home in Vancouver, BC on Christmas Eve. I used two Technics 1200 turntables and a two channel Denon mixer that could use a good cleaning. I recently found I liked playing "Too Slow" by STL on 45 instead of 33, so I decided I would start with that. The rest of the mix consists of records I had in my record bag at the time.
CF: tell us a bit about your DJing background? when did you gain appreciation for playing records? who are you inspired by musically?
I began to take DJing seriously about four years ago, my close friend Alex Slaughter (who was then my roommate) and I split on a pair of Technics. I guess I initially gained an appreciation for records when I moved to Vancouver. I'm from Calgary, Alberta originally and at the time the city's DJ scene felt very uninspired. Most of what was happening revolved around a circle of mash up DJ's and equally mediocre selectors. Not to say the city doesn't have tons of talent, the people who played interesting music and had good taste just weren't getting booked. When I came to Vancouver I met a handful of really talented DJs through friends of friends and was really inspired to take the craft more seriously. I soon began buying records and sold my Serato box.
Musically I'm very inspired by what's happening in Vancouver right now. I've got lot's of friends doing great things and I'm really looking forward to seeing them all move forward with their projects in the next few years. I'm not sure a big long list of names is necessary, the people involved with events like New Forms, VISIT, Love Dancing, Mood Hut, and the LIGHTA! guys are always a constant source of inspiration though. I think it's important not to obsess over far off places and the communities they've spent decades building. Vancouver is a young city and it's definitely moving in a great direction musically, I feel very thankful to be apart of the community here.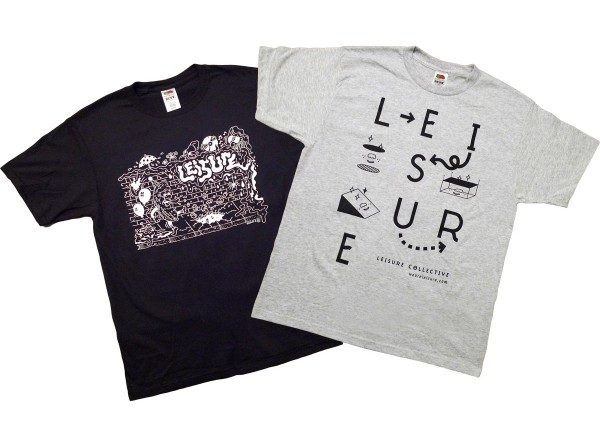 CF: what is the ethos of Leisure Collective? who else is behind it and how did it come to existence?
Leisure initially grew out of a DJ night that a friend (Chad Theissen) and I started a few years ago, the night was called Leisure Tuesdays and revolved around ping-pong & dance music. We brought our own gear and had a different guest play with us each week, very formative and interesting times. After a few months of running the night we decided a website would be a good companion to the party. The website has long since outlived Leisure Tuesdays.
The site was started by Chad Thiessen, Artiom Shostak, and I. At the time Chad was working as a copyeditor, Art was doing design & web-development work, and I was playing out quite a bit. We combined our efforts and launched on a winter's day in 2011. Initially we wanted to write about everything around us, not to only become transfixed by the music category, until realizing that was the bulk of what mattered to us at the time. Our intent was to have something more than just a "track dump" blog, with the intent to produce our own original content whenever possible. We also liked the idea of having a space to post local event listings that was slightly more focused than Facebook. Everything was a bit haphazard at first but recently things have began to fall into place.
Over the past few years we've taken on a handful of local contributors. We are all like minded, but each person brings something different to the table. Right now we've got about eleven contributors in total. One of the most exciting parts of the site is reading about what my friends are into to right now. Earlier last year our editor Dashiell Brasen moved to Copenhagen and one of our contributors Alexander Slaughter moved to Berlin, so I suppose our reach is becoming a little more widespread.
CF: what do you normally listen to at home? which are your top three favorite albums past or present?
I live in a house with three other DJs, so more often than not, I'm listening to other people play dance records. The three favorite albums past or present question is a seriously tough one so i'm going avoid it and mention the last three albums I bought.
Evans Pyramid – Evans Pyramid (Cultures Of Soul Records)
Gil Scott-Heron & Brian Jackson – Secrets (Arista)
Personal Space Electronic Soul 1974-1984 (Chocolate Industries)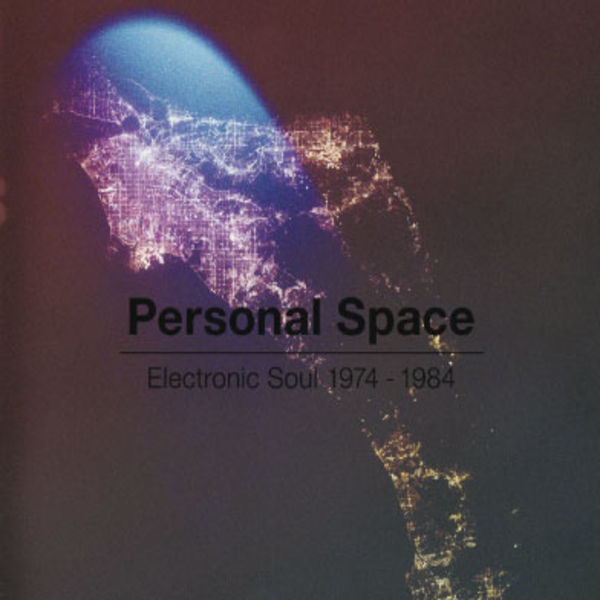 CF: what is your favorite thing about living in Vancouver?
The novelty of living in a rain forest still hasn't really worn away. Vancouver is a really beautiful city, the surroundings even more so. The abundance of amazing food, coffee, and beer doesn't hurt either. I also really enjoy not being entirely reliant on a vehicle or public transit, the city is easily maneuverable by foot or bicycle. That all paired with family and familiar faces are why I call Vancouver home.
CF: what does the future hold for the Leisure Collective and for yourself as a DJ?
Leisure celebrates its 2nd anniversary later this month and to commemorate the occasion we'll be hosting one of our favorite DJ's from Chicago, Zernell Gillie. We have just gone through a complete redesign of our site as well, the site is now responsive and a lot more in tune. Recently, we've also collaborated with two local Vancouver artists to create a small run of t-shirts and this is definitely something we're excited to continue doing in the future. Ticketing for select events is also something we're currently exploring.
We are all very proud of where we are today with the project and look forward to continually improving it and keeping the content interesting and diverse. If things go as planned Leisure will stay much the same in the future, only better the more we begin to figure things out. As a DJ i'm not quite sure, I think I would prefer not to dwell on that sort of thing.