Skeme Richards
Hot Peas & Butta
Philadelphia, USA
Skeme Richards is a legend, no way around it. With a career spanning at least 30 years, Skeme has done it all; he's been part of the legendary Rock Steady Crew, he's founded the Hot Peas & Butta collective, and he's become a renown collector of rare and vintage memorabilia. Never one to rest on his laurels though, Skeme is still very much active in the international bboy and breaking scene, featuring as a headliner on events across the globe, while still finding the energy and time to "hit the shops" during his travels in a never ending quest for fresh treasures. We're truly ecstatic to be able to share an exclusive mix and interview with the man internationally known as The Nostalgia King.
Artwork borrowed from a painting by Alexander Calder.


CF: How and where was this mix recorded?
This mix was recorded fresh off of a 6 week tour in Europe and on a Thursday evening while enjoying a few beers and sorting through the pile of records that I've received over the last few months from labels across the globe. All vinyl selections, done in one take with no additional editing necessary.
CF: How did you first get involved with music? What inspired you to start diggin' and collecting records?
I would first have to say growing up in the 70s music and records was always around at home. My parents had a great selection of vinyl ranging from Soul to Jazz and Gospel, but it wasn't until around 1980 when I began seeing DJ's carrying crates of records to spin at neighborhood block parties when I first got bit by the bug. Shortly after seeing that and having first hand experience of practicing myself, I eventually got a set decks of my own in 1982 and started buying records.
Everything from early Hip Hop to Disco Breaks and whatever popular radio hits were out at that time. I then started hearing DJ's play cuts like "Last Night Changed It All" which we called "the telephone break" because we didn't know the real name, Bob James "Take Me To The Mardi Gras" and other songs that became classics. Then around 1986 Philly DJ legend, DJ Groove took me under his wing and really schooled me on "hitting the shops" (we didn't call it diggin' back then) and finding breaks and records to sample from. I'm a collector by nature so I never set out to start collecting or to build a collection.
CF: Is music the only thing you collect?
I love physical items that either catch my eye or bring back a sense of nostalgia for me and have been collecting things since the 70s. So outside of vinyl I have a collection of vintage toys from the 70's, old school race tracks and train sets, 60's and 70's vintage movie posters, a comic book collection from the late 60s to 90s and a few 80s arcade and pinball machines to name a few things. Also I have a large collection of rare big box and clamshell VHS's of classic and cult films that are only available in that format.
CF: You are a well-known soundtrack head, are there any favourite films you could recommend where both the soundtrack and the film are great?
The Blaxploitation film Black Caesar starring Fred Williamson and the soundtrack was done by James Brown are both solid from beginning to end.
The Italian erotic film Il Corpo (directed by Luigi Scattini) and the soundtrack composed by the great Piero Umiliani would be another top pick for me.
And for those that love Japanese cinema, definitely Lady Snowblood (which Quentin Tarantino heavily referenced in Kill Bill). Sung by Meiko Kaji.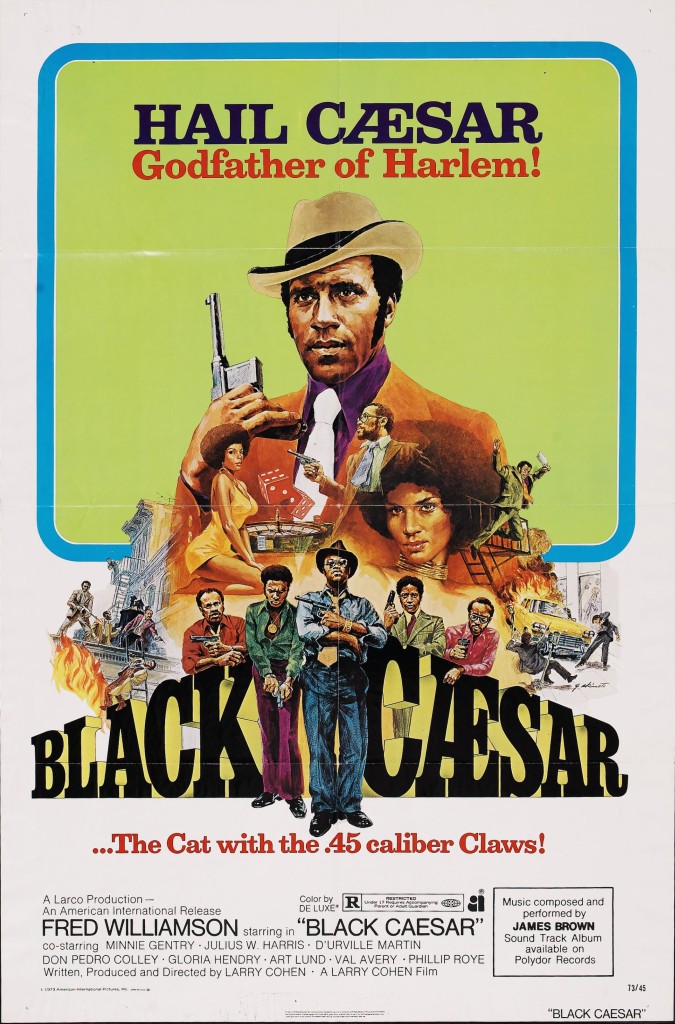 CF: How would you define the Hot Peas & Butta movement?
Hot Peas & Butta is basically a brand built off of nostalgia that is comprised of DJ's, visual artists / graphic designers, film and soundtrack aficionados and lovers of culture. We all love, appreciate and value the standards and techniques of how things were done in an analog era, but aren't afraid to bring what we do to a digital world. As DJ's we still spin vinyl (focusing mainly on 7"/45s of Funk, Soul and Rare Groove), as artists we believe in creating works with pen and paper and visually we see the charm in 35mm film and how it captures a natural essence without the need of unnecessary filters.
We're here to preserve those types of things and present them in a way that people will understand the difference between two. It's definitely changed since we first began as a simple party to now a successful online site that does reviews to hosting film screenings, curating gallery exhibits and of course continuing to travel across the world playing these records that we love so much for people.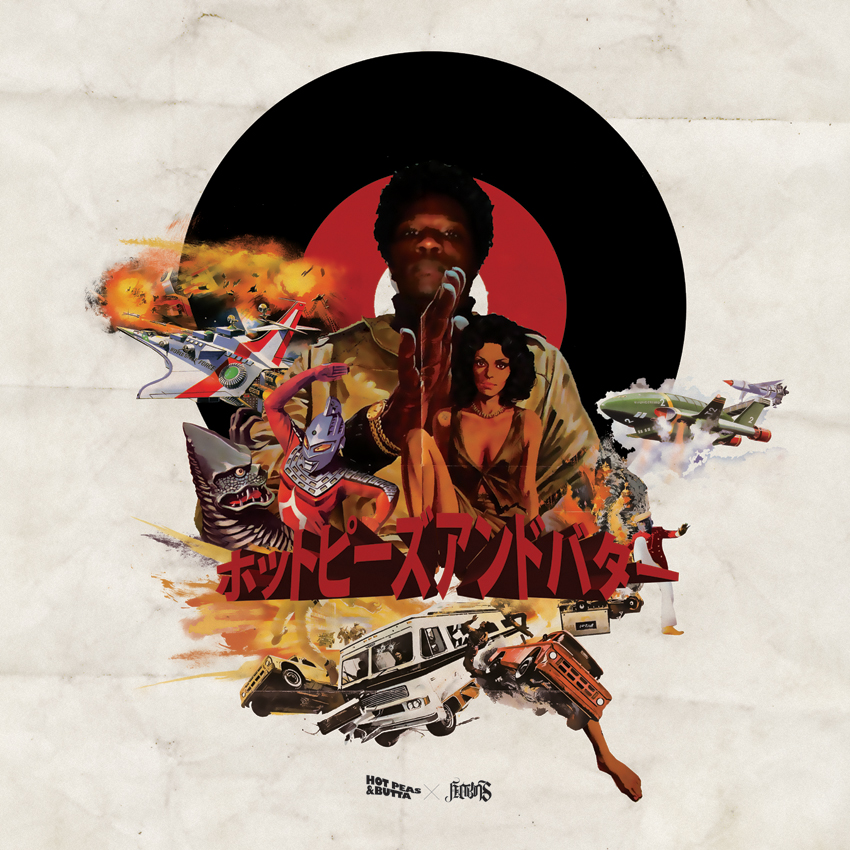 CF: What do you normally listen to at home? What are 3 of your favorite albums past or present?
I listen to a lot of Jazz and Soundtracks when I'm at home relaxing and my favorites change all the time but currently I'm enjoying.
Greg Foat Group – The Dancers at The Edge Of Time
The Soul Expedition Band – Soul Expedition
CF: What's your favorite thing about living in Philadelphia?
It may sound strange but one of my favorite things (because I love so much about Philly) is the fact that it's extremely hard as an artist to make it here. There's so many people trying to do the same thing and bidding for the same jobs wether it's as a DJ, Photographer or any other type of artist. It's easy to get stuck here trying to be successful, but that's what ultimately made me (and so many others) take our crafts outside of the city and country. Opportunities are slim, so you either have to be in the circle of those who present them or you need to create your own and that's exactly what I did with Hot Peas & Butta.
CF: You just celebrated the 5-year anniversary of Hot Peas & Butta, what else do you have in store in the near future?
Actually we'll soon be celebrating our 9th year anniversary of HP&B worldwide, and recently celebrated the 5th year of both our German and Japan tours that have all been an amazing experience so far. We're currently in the process of presenting more screenings of classic cinema that has inspired our brand, everything from Blaxploitation to Sexploitation films. Also taking a lot of our visuals and artwork and curating them for gallery exhibitions, we've collected so much over the years that we want people to experience what we love and are so passionate about. And of course, more parties by the DJ's that have represented with us heavily over the last 8 years. Anything that we can do to preserve and present culture, we want to do.